Loading...


Courts and Crime



Friday, July 12, 2013




Ariel Castro now faces 977 charges of rape, kidnapping, assault and murder




Cuyahoga prosecutor is still considering the death penalty in the case of the man accused of imprisoning three women for a decade


by WKSU's KEVIN NIEDERMIER


and

M.L. SCHULTZE



Reporter
Kevin Niedermier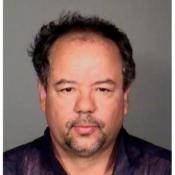 Ariel Castro could still face the death penalty, and is due in court to face hundreds of new charges Wednesday.
Download (WKSU Only)
In The Region:
Ariel Castro has now been indicted on nearly 1,000 charges of rape, kidnapping, assault and aggravated murder. But at this point, he does not face the death penalty. The 52-year-old Castro is accused of abducting three women -- Amanda Berry, Gina DeJesus and Michelle Knight -- and imprisoning them in his westside Cleveland house for a decade. He's accused of beating and starving one of the women to force her to miscarry, and that led to the murder charges. The new charges begin with the time the first of the women disappeared in August of 2002. And they continue through the time they broke free of the house two months ago. In announcing the superseding indictment today, Cuyahoga County Prosecutor Tim McGinty said he reserves the right to add death penalty specifications later. McGinty says a special panel in his office has not yet finished its evaluation of whether the death penalty should apply. Castro's attorneys have said their client could be willing to plead guilty to the charges that would keep him in prison for life if the death penalty were off the table.
---
---
---
Stories with Recent Comments