Loading...


Ohio



Monday, July 15, 2013




Some Barberton residents remain homeless after last week's storm




Displaced from the Shamrock Motel, 10 people are at the YMCA hoping to move to more permanent digs before the Red Cross closes its relief efforts


by WKSU's KABIR BHATIA


Reporter
Kabir Bhatia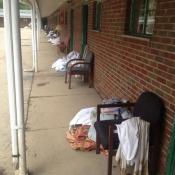 The Shamrock Motel is finally out from under water, but there's a lot of soggy linen to deal with.
Courtesy of K. Bhatia
Download (WKSU Only)
In The Region:
Clean-up continues after Wednesday's storm, when up to five inches of rain drenched yards, turned roads into canals and drove people from water-logged homes in Northeast Ohio communities as disparate as Mineral City to Bay Village.

In Barberton, a small group of elderly and disabled people is running out of time to find new housing after being forced to evacuate from the Shamrock Motel on the Summit County city's south side. WKSU's Kabir Bhatia reports.

At the beginning of the storm, Diane Hayes says, "it was down a little ways by the dumpster. By the time we left, it was about three feet from my door."

Hayes was hoping to move from the Shamrock – and had planned to be out even before the storm hit last week. But now, the motherly Akronite says last Wednesday's storm soaked all of her possessions, and in the chaos she's been unable to get hold of her landlord-to-be to confirm more permanent housing for herself and her fiancé Chuck Baker.

"I figured in two weeks we'd be able to get into our own place. And two weeks after that we'd get married. And now I don't even have the funds [for that]."

From Shamrock to the Y
Hayes is the spokeswoman for 10 close-knit Shamrock residents who were evacuated to the Barberton YMCA. The Red Cross says they can stay until Tuesday at the bright, modern, colorful building. It's much different from the humble, 60-year-old brick motor-court that is the Shamrock a mile away. Several feet of water has finally subsided there after drenching everything in its path.

Drenched possessions
Among the losses was an electric wheelchair for Robert Noda. He grew up in Euclid, moved to the Shamrock a year ago, and his sunglasses and facial hair make him look like a retired DJ. He's living with MS and epilepsy, which complicates his housing options.

"I can't get in and out of most places in Akron with an electric wheelchair. Can't make turns in kitchens and bathrooms. Hallways are too narrow. And there's no ramps. It just puts me in a bind."

He now has a temporary chair and is just thankful that rescue workers sent a front-loader to rescue him last Wednesday.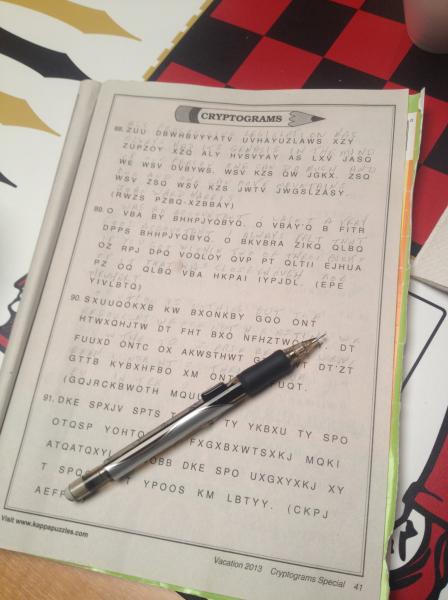 Passing the time
For now, Robert, Diane and Chuck are staying positive and doing what they've always done, storm or not.

"We rent movies and look at them because cable being cable, there's only so many reruns you can watch. We decided to stay away from the cards since the last time we played Texas Hold 'Em I caught my fiancé cheating."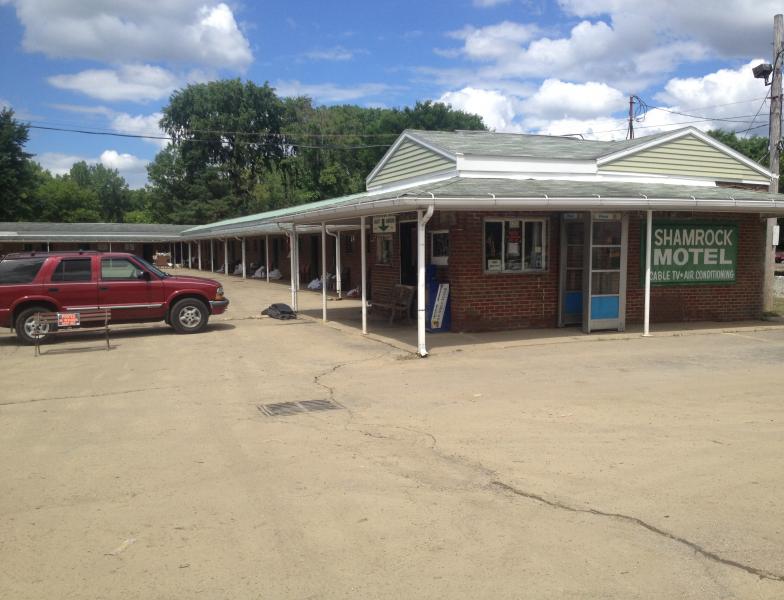 Back at the Shamrock
The scene at Hayes' former home, the Shamrock Motel, is depressing. Fly-ridden towels and chairs are outside each room, and the watermark of how high the rain reached stains every wall. A large puddle the size of a semi remains in the parking lot and the electricity has been turned off. The Red Cross says repair efforts are moving forward at the motel so residents can move back in later this week.
---
---
---
Stories with Recent Comments