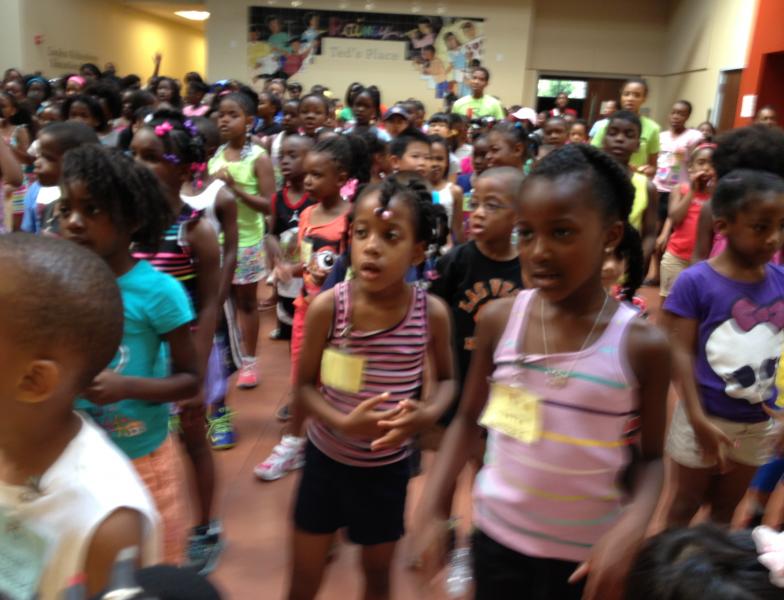 The Rainey Institute in midtown Cleveland has been changing lives through arts education for more than a hundred years.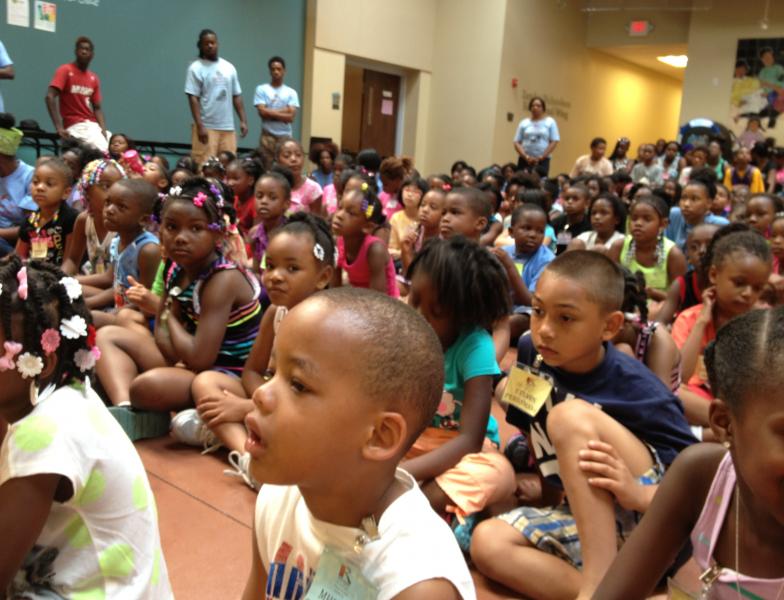 It kept Titus Golden off the streets. Now he teaches music there.
But he says even the most talented pupils lose interest when they don't have their own instruments.
"You're not able to go home and play what you learned in class."
Owning a treasure
Rainey's Executive Director Lee Lazar says when instruments are donated, they are treasured.
"And it's almost as if the instrument has become a friend of the child or an extension of the child."
To help their fledgling business as well as underprivileged children, Maggie Rice and Jason Falstreau of Erie Street Guitars in Willoughby are offering $50 discounts on new guitars to anyone who donates a used one for the Rainey kids.
They were going to call the promotion "Guitarmament" but settled instead on The Re-String Initiative.
Maggie Rice says they decided to partner with the Rainey Institute after learning about it from a customer.
"He went there as a kid and he learned music there. He's still a professional musician today, … and he says it had a huge positive impact on his life."
The lead guitar
The first guitar donated was a glitter-blue DanElectro 12-string. "I was excited," says Falstreau, whose been repairing guitars since fishing one out of the trash as a kid.
Rice says one guitar donor refused the discount offer on a new instrument. "She said she couldn't play anymore because she had arthritis really bad. So she just wanted to see her instrument get into some young hands that could use it."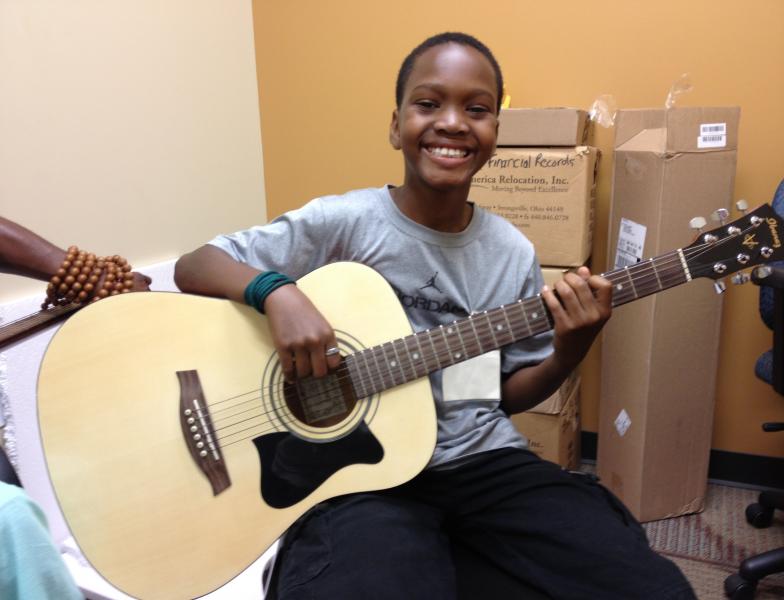 Eleven-year-old Marcus Mathis is in the Rainey Summer Camp program. He says he's always wanted to learn to play the guitar and thinks he'll take to it like the drum his father bought him when he was 3. "I was real happy," he recalls. "I couldn't put the sticks down."
No one's turned away
Children ages 5 to 14 learn music, dance, drama, visual arts, reading and math at summer camp. Families who can afford it pay $350 for the 6-week program, but there's financial aid, too.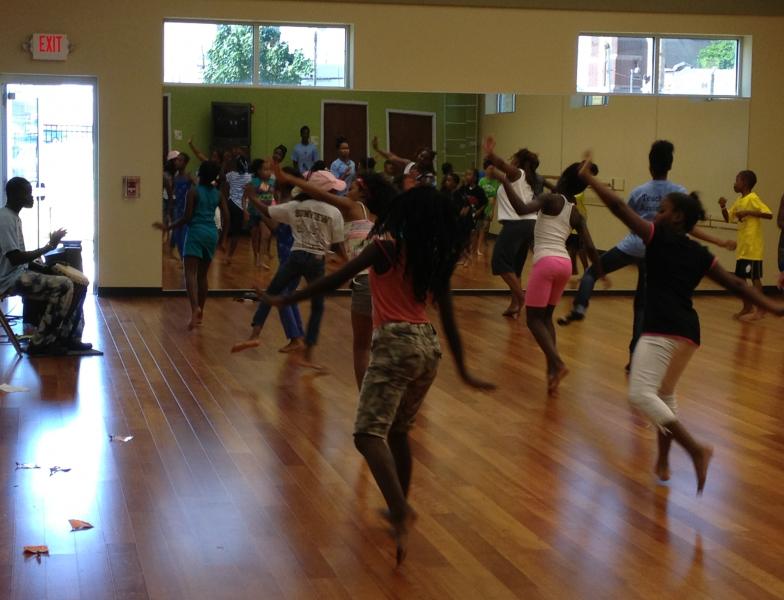 Erie Street Guitars' Maggie Rice says she feels lucky to have had music in her public schools while growing up in Painesville Township.
She thinks today arts have gone by the wayside, so she hopes the Re-String Initiative can help.
"Growing up can be awkward, " says Rice. "And I think having a creative outlet is very important for kids."
Donations of instruments and cash will be accepted
at Erie Steet Guitars through August 17th.
And two guitars decorated by art students at Rainey will be auctioned off Saturday at the Willoughby Arts Fest.