Maybe it's because Congressmen like to fly and are unlikely to have children in Head Start programs but there are no quick fixes expected for for social programs like Head Start.

President Obama and Congress can't or won't find a compromise on how to cut the budget, so sequestration is doing it for them. And like the frog in a heated pot of water, its effects may not be noticed immediately by most Americans.
The head of the Ohio Head Start Association, Barbara Haxton, says a few of the smaller Head Start groups in Ohio are being bailed out by their local communities. But most of the 63 organizations will have to lay off teachers and serve fewer children.
"Essentially what we're looking at is about 2,200 Head Start and Early Head Start children off the roster in Ohio."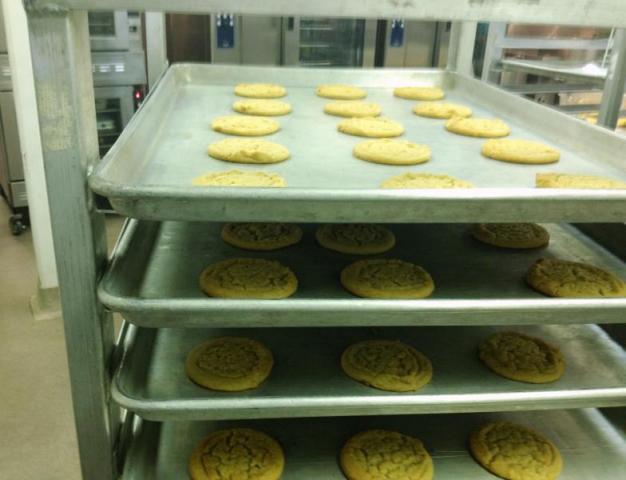 Head Start programs are being cut about 5.3 percent, which amounts to more than $15 million for Ohio. Some programs, like those in Summit County, ended classes several weeks earlier than normal.

In Cuyahoga County, the program year began July 1 and some teachers were furloughed for the summer. Matt Gilmore of the Council for Economic Opportunities in Greater Cleveland, which operates many Head Start classes, says the program will drop 158 children out of the 3,000 it serves and will try to squeeze out more costs elsewhere.
"We're looking to new facilities, new locations, Renegotiating rents, renegotiating contracts with other sub-contractors ... all sort of things like that."
Head Start programs cannot increase class size because they are mandated to maintain a certain teacher-to-child ratio. Some of the classes that are being cut first are Early Head Start – for infants up to 3 years of age. Head Start also provides nutrition, dental care and health care to poor children.
Meals on Wheels
At the opposite end of the age scale, another group of Ohioans are feeling the pinch from sequester cuts: home-bound senior citizens.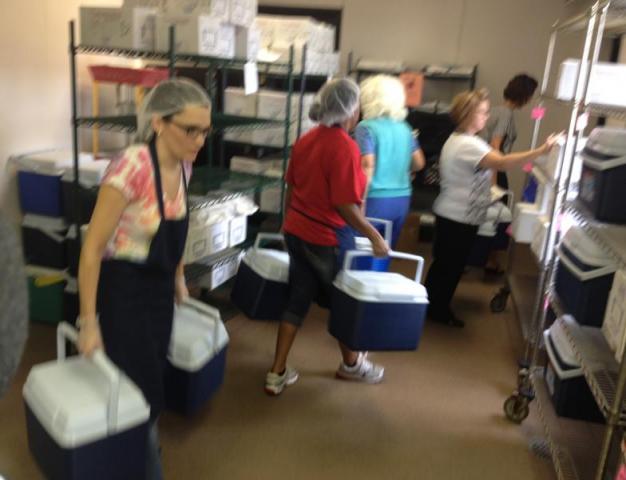 In Massillon, Meals on Wheels workers are packing freshly cooked hot meals into coolers and calling out delivery routes. volunteers load up their cars and vans and head off.

This is the program's 40th anniversary. Volunteers drive 60 routes, serving 1,200 clients a day.

Meals on Wheels of Stark and Wayne Counties CEO Teresa Barry began laying off staff a year and a half ago after cuts in state funding. Now, with federal cuts, the agency will have to limit the number of clients it serves, unless they can pay $3 a meal.
"Where we would carry clients before – when I had enough funding coming in to cover everybody – we can't do that now."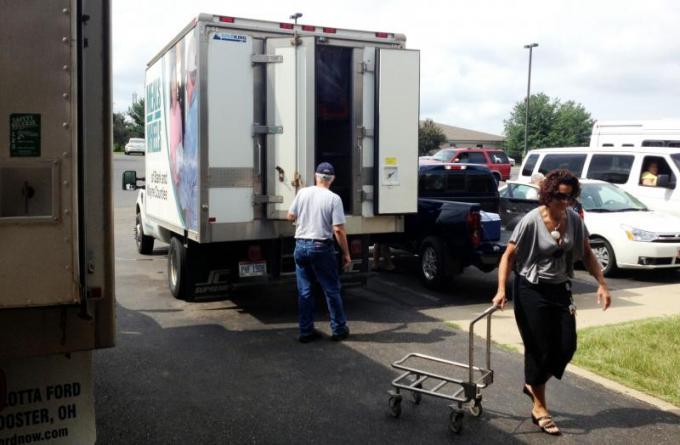 Barry says Meals on Wheels offers more than food. She recalls her own mother, who lives out of state, would look forward to the daily visit by the volunteers. In fact, one volunteer, Donna Isom, dedicates her own service to her mother.
"I was an hour and a half away from my mom when she was receiving Meals on Wheels and what a blessing it was for the family, knowing that someone five days a week is seeing this person and that they're OK."
Volunteer Margaret Fowler, who's been delivering meals for 30 years, says the lunches are specially prepared, low sodium, balanced meals. But she agrees the clients get more than food.
"If they don't answer their door we call back here right away and they check on them. I've called 911 on a client because he was having a heart attack. If I hadn't been there who knows."

An early warning
In May, Treasury Secretary Jack Lew warned the Cleveland City Club what to expect from sequestration cuts.
"They translate to a loss of almost $800,000 for programs like Meals on Wheels, which provides food to our most vulnerable seniors. This is not good public policy and it's certainly not good economic policy."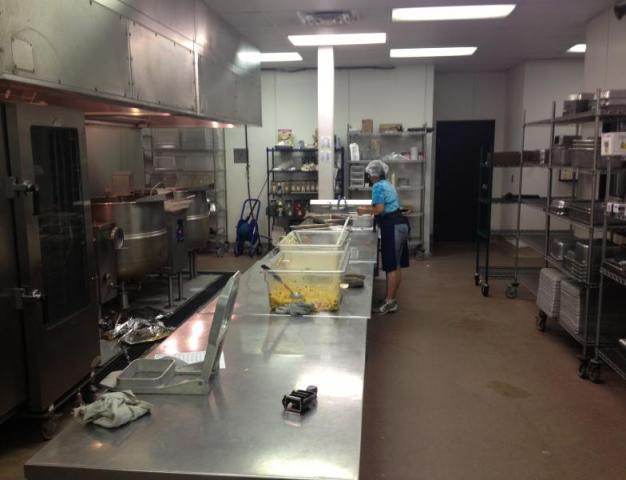 Last fall, Meals on Wheels for Stark and Wayne Counties went to the community for help and raised $100,000. Barry says it looks like that will be an annual necessity as government help dwindles and the Great Recession still lingers.
"All non-profits are being stretched to the limits (because of the number) of people in our community who had lost their jobs, who needed assistance for the first time ever. And a lot of these agencies were strapped to begin with."
For what it's worth, Cuyahoga County's Head Start spokesman Matt Gilmore says his office is talking to the Ohio Congressional delegation, but he acknowledges, "This could be the new normal."
At the Ohio Head Start Association, Barbara Haxton recalls that President Reagan wanted to cut a lot of programs, but he did spare Head Start. She's not so sure about today's Congress.
"They've got other somewhat silly things on their plate, from I can see at this point. It could be business as usual, which would erode this program as well as a whole lot of other important social programs the nation has."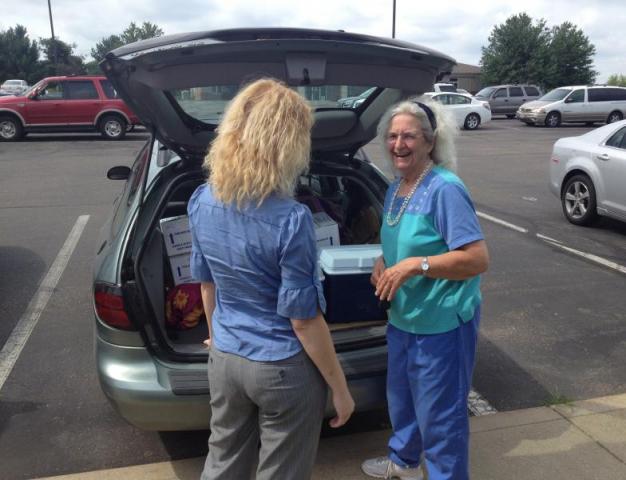 The feds aren't terribly generous to Meals on Wheels volunteers either. The IRS deduction for driving your car for business purposes is 56½ cents a mile. The deduction for volunteers who drive for a charitable organization is 14 cents a mile.