Loading...


Government and Politics



Tuesday, July 16, 2013




Cleveland Metroparks levy will be on the ballot in November




Park system is asking voters to help cover costs of inflation and reduced state funding and property values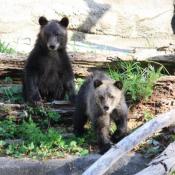 The Cleveland Metroparks are known for their zoo.
Courtesy of Cleveland Metroparks Zoo
Download (WKSU Only)
In The Region:
Cleveland Metroparks is asking voters to renew a property tax levy and increase it by 50 percent over the next ten years. Sue Allen of the Cleveland Metroparks says the boost from 1.8 to 2.7 mills would make up for inflation, reductions in state funding and declining property values.
"The levy is critical in that it represents approximately 62 percent of the park district's annual budge," Allen says. "If the levy didn't pass, there would be some critical decisions that would need to be made."
The levy will be on the Nov. 5 ballot. The metropark's annual budget is 89 million dollars. The park system covers 23,000 acres and includes 18 parks and a zoo.
---
---
Stories with Recent Comments