Katrina Kohout raises Pilgrim geese as well as heritage breeds of ducks, chickens and turkeys.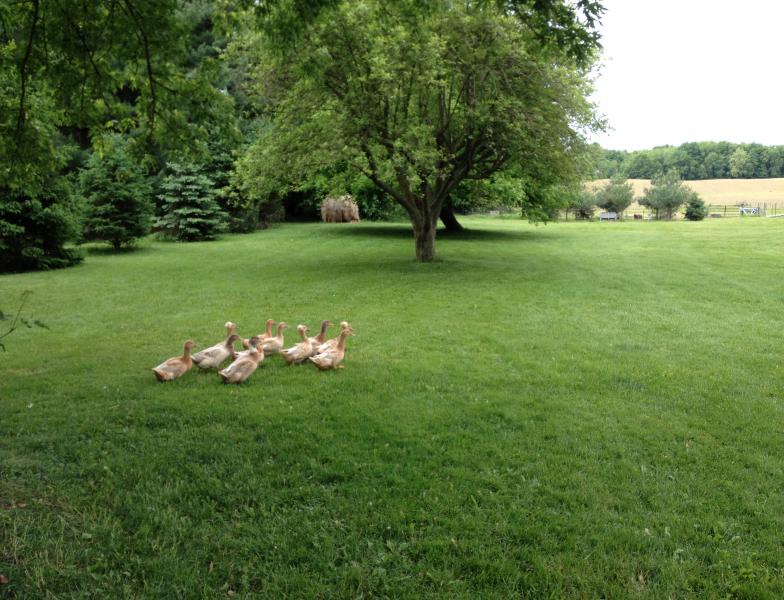 She says they just taste better.
"The animals tend to grow much slower, but that's what leads to the phenomenal flavor… the animals growing up their entire lives from day one in pasture rather than being force-fed corn and soy in a gestation stall in a barn." 
Nature girl
Kohout grew up in St. Clairsville, just wishing she could have grown up on a farm. Her parents wouldn't even let her have a pet.
"I spent my days in the woods searching for salamanders in the creeks and looking at bugs. So I've always been about the nature but didn't really have the resources to grow my own food until we moved out here to Randolph about 10 years ago."  
That's when she discovered herself.
"I'm a foodie and a farmer. I call myself a farm entrepreneur."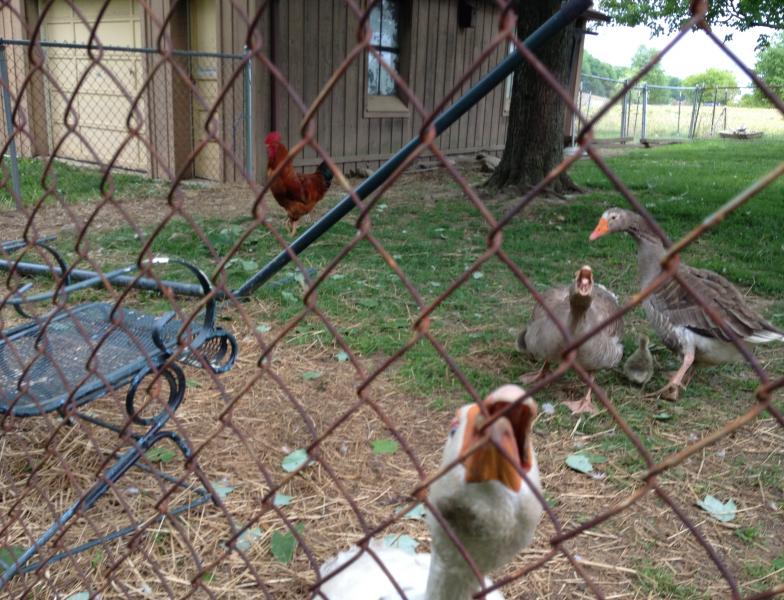 At Kent State she'd studied to be an anthropologist, and then took a second degree in restaurant management.
Farming was fated
But she now believes she was destined to be a farmer.
"I've always had a 'Little House on the Prairie' fixation and about eight years ago or so, that led to our first box of chickens delivered in the mail. That quickly morphed into what you see today which is a fully-functioning farm with hogs, sheep, chickens, pigs, ducks, geese and turkeys."  
And children. Madeline is 8, Betsy is 6. They have more farm chores than their dad, John Kohout.
 "I just kind of put up fence on the farm. I'm not the farmer per se the way she is. I just take care of errands as much as she needs."
Good little farm hands
Madeline and Betsy's favorite chores are feeding the animals.
"That really has to top the list of benefits of living this sort of lifestyle" says their mom.  "They really understand every part of the process about how food gets on to their plates and how to support themselves and their future families."  
Kohout's support comes from her family and her customers. She'd been serving prepared food from a converted hot dog cart at farmers' markets, but recently was able to upgrade to a trailer thanks to an online kickstarter fundraiser.
A foodie first
Food, especially healthy food, has been her life-long obsession.
But it's only in recent years that she's been cooking her own livestock.

 "I was a longtime vegetarian for animal-rights reasons. And once I had the tools in place to be able to raise livestock in a humane manner, I did that."
She remains concerned about food safety.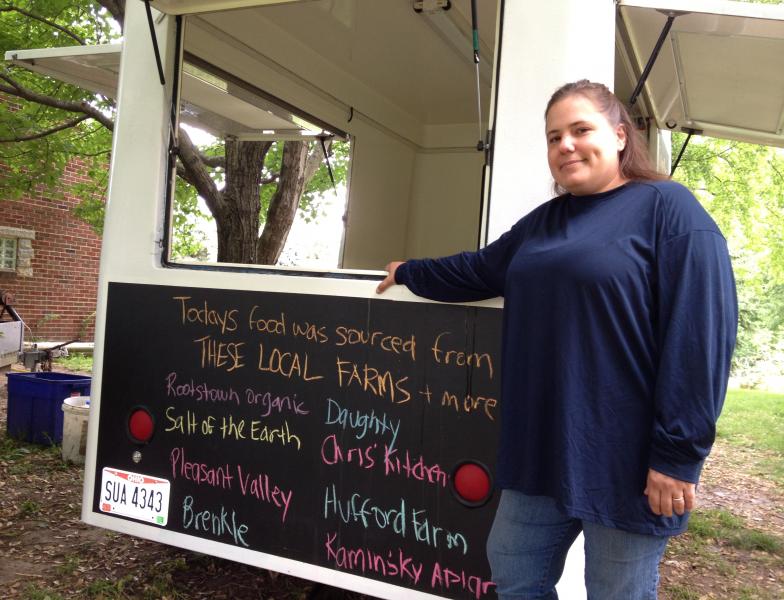 "Genetically-modified products in particular scare the heck out of me. So we do our best to avoid all those. Everything that comes into our kitchen at home or into the food trailer, I try to make a single ingredient, not something that's prepackaged ready-to-go. I try to assemble everything from scratch. Hence the name 'SCRATCH Free Range Food.'" 
Helping fellow farmers

Kohout says most of the inventory for the food she cooks in her trailer comes from her farm and the other farmers she's met at area markets. She still parks at the markets but also caters and delivers meals to customers' homes to meet specific dietary needs -- whether paleo, macro, vegan, gluten, soy or dairy-free. She uses no preservatives, corn syrup, or MSG.

She uses social networking to poll her customers for her weekly menu.
"And I let them pick. So this week's menu at the market was southern fare, so I had buttermilk fried chicken, sour cream and chive mashed potatoes, green beans, fried mush, honey lemonade, that sort of thing."
Fried mush is corn meal, water and salt, which she puts in a greased pan overnight, slices, and then fries on the griddle or in a fryer. 
"With maple syrup," she says, "it's delectable."