Loading...


Education



Wednesday, July 17, 2013




Bill could give Ohioans free tuition -- with a catch




Students would pay state 3 percent of their income for 24 years in exchange for college tuition




by WKSU's STATEHOUSE CORRESPONDENT JO INGLES



Reporter
Jo Ingles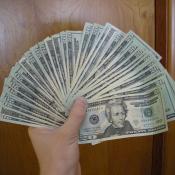 Dem. State Rep. Bob Hagan's bill could keep college students out of debt.
Courtesy of Jesse Merz
Download (WKSU Only)
In The Region:
A bill being introduced in the state legislature would allow Ohioans to go to the state's public universities tuition free -- with some strings attached. Democratic State Rep. Bob Hagan of Youngstown is proposing a bill that he says will ensure students do not come out of college saddled with too much debt.He says students would go to school tuition free. Then upon graduation and getting a job, they would repay the state three percent of their income for the next 24 years. Ohio University economics professor Richard Vetter likes the idea.
"I think the idea in principle has some merit and I think the idea in principle is one that is worth Ohio exploring, but the devil is in the details," Vetter says.
He says the program might discourage students from pursuing fields with higher average wages such as engineering, because they will have to pay the state more money.
---
---
---
Stories with Recent Comments