Loading...


Education



Friday, July 19, 2013




The keys to success for student veterans




Two of the state's colleges discuss how they're addressing the strengths and challenges of student veterans


by WKSU's KABIR BHATIA


Reporter
Kabir Bhatia
Kent State recently hosted a conference for college administrators on how to help veterans transition into successful students
Courtesy of K. Bhatia
Download (WKSU Only)
In The Region:
As Ohio tries to help its 76,000 returning veterans transition into the workforce, two Northeast Ohio colleges are taking a comprehensive approach to help them pursue higher education. WKSU's Kabir Bhatia has more.
College administrators like Cleveland State's Robert Shields laud student veterans for their discipline and tenacity. But they also note that there are challenges for freshmen who have spent a few years in overseas combat and are four to five years older than their classmates. Shields has been running the Veteran Student Success Center for three years.

"The biggest challenge is the change in culture," Shields says. "It's a mindset: they're mission-focused, they work long hours and understand team work. I tell them this up front that the university is a very liberal institution; small 'L.'"

Shields says legislative changes – such as fast-tracking credit for combat experience – help in the transition. And providing a clear path through the academic system has helped the school's graduation rate for vets inch up to 43 percent.

Fast-tracking at Kent State
At Kent State, Will Casterlow says the school has started a veteran's commission, which pulls departments together to guide student veterans.

"What we try and do is come together and recognize the checklist of items they need to complete and help them complete those items in terms of admissions and financial aid and academic advising. And hopefully we're establishing a community where veterans can come together and talk with each other about issues and concerns."

Some of the fields toward which student veterans gravitate are justice studies, aeronautics and, for those like 24-year-old Army Staff Sgt. Cashay Moore at Kent State, healthcare and nursing. She says the transition into academic life was easier than she expected.

"If you need help with your disability claims, they have help for that. Resume building. Counseling services. And they can pretty much network and link you to whatever you need."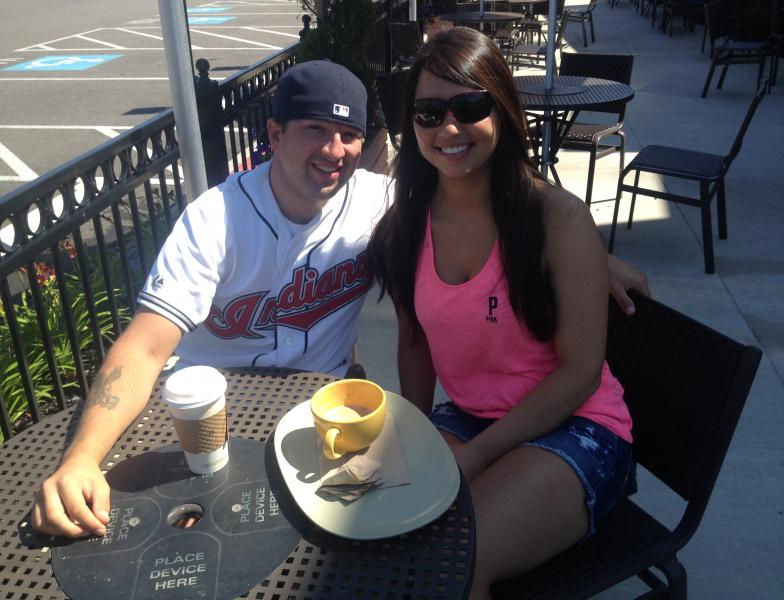 Cleveland State's Veteran Success Center
Similar work is happening at Cleveland State, according to Ben Boyle. The 31-year-old grew up in North Ridgeville, bounced around before joining the Air National Guard, and enrolled at Cleveland State after six years of active duty. He now works in the student veterans' office while getting his MBA, and says the school's initiation process is similar to the one in the military.

"The first few days of active duty were all about in-processing. You go all around the base, learn how everything works, fill out paperwork, you're issued clothing and equipment. People walk you through that whole process. Now we have that mirrored at Cleveland State. A veteran could walk into that office and say, 'Hey, I think I might want to go to Cleveland State.' By the time they walk out, they're ready to go to class the next day."

Officials at both Cleveland State and Kent State say their student veteran populations are growing. Together, they have about 1,300 students attending. And with programs like the veterans' lounge in place, more of those students are graduating with two- or four-year degrees.



---
---
---
Stories with Recent Comments