Loading...



From WKYC.COM / TV 3
Get the latest school closings and delays


Funding for WKSU is made possible in part through support from the following businesses and organizations.
---
For more information on how your company or organization can support WKSU, download the WKSU Media Kit.

(WKSU Media Kit


)
---

Courts and Crime



Friday, July 19, 2013




Ohio lawmaker indicted on securities charges




Republican Peter Beck denies the 16 felony charges; more charges are expected


by WKSU's M.L. SCHULTZE


Web Editor
M.L. Schultze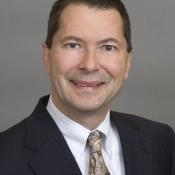 The felony charges against Ohio Rep. Peter Beck are tied to his private business.
Download (WKSU Only)
In The Region:
An Ohio lawmaker has been indicted on 16 felony charges. State Rep. Peter Beck – a southwest Ohio Republican -- is accused of a securities fraud that cost investors $200,000. The charges were announced today by Attorney General Mike DeWine, who said more charges will likely be coming. Beck was chief financial officer for a software startup known as CTech. The charges say he misrepresented the financial shape of the company to investors. Beck, through his attorney, says the charges are "unsupported" and that the business losses were unfortunate. Two other state lawmakers – both Democrats – are serving prison terms. W. Carlton Weddington of Columbus was convicted last year of accepting bribes. Clayton Luckie of Dayton was convicted of using campaign funds for personal expenses.
---
---