Loading...


Environment



Monday, July 22, 2013




Some heard a boom, others say it sounded like high wind




When natural gas is moved through pipelines it is often compressed under pressure into a liquid


by WKSU's TIM RUDELL


Reporter
Tim Rudell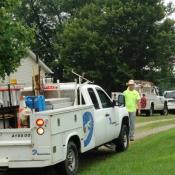 Dominion East Ohio crews began arriving within a quarter of an hour of reports of a loud sound coming from the area where the pipeline runs
Courtesy of tpr
Download (WKSU Only)
In The Region:
A big roar and a bad smell greeted residents of a southern Summit County village when they woke up Monday morning. WKSU's Tim Rudell reports on a gas-line break that caused tense moments in New Franklin.
The alarm without the clock
Dozens of homes were evacuated near the Center Road--Daily Road intersection west of Nimisila Reservoir just after 6 a.m. The evacuation area included
the Manchester High School and Nolley Elementary School campus complex at the corner of West Nimisila and Renninger roads. But school is out for the summer.
Heard for at least a mile around
An 8-inch pressurized pipeline moving natural gas from a compressor station to an underground storage well ruptured. Witnesses said the escaping gas sounded like a train and the air smelled of petroleum. But, nothing burned or blew up, and crews from pipeline owner Dominion East Ohio were on site by 6:30. Spokeswoman Tracy Oliver:"It's my understanding that the well was quickly shut in and the leak stopped. There were no injuries, and no loss of service. The cause has not yet been determined."

Heavy
By mid morning a piece of major excavating equipment was joining the dozen crew vehicles crowded onto the access drive that goes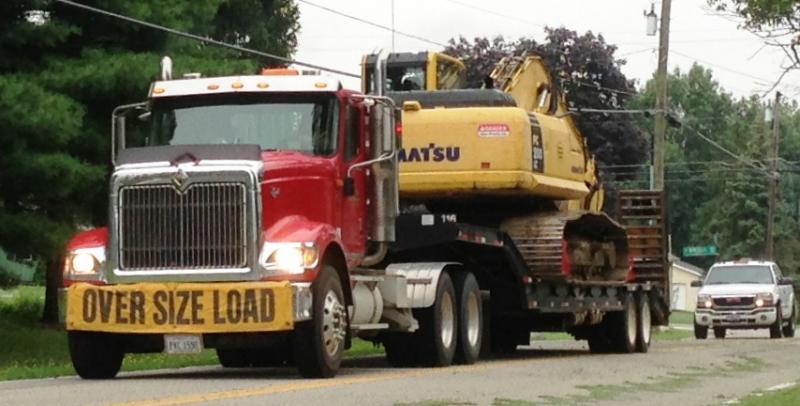 about a quarter of a mile back into woods and fields east of Daily Road.

Local
Oliver said the pipeline that burst is local and specialized -- and unrelated to cross country pipelines in the news lately. "…its part of a system that connects our compressor system to the well, so it is self-contained…"

Unknown
The evacuation call was lifted less than an hour after it was issued.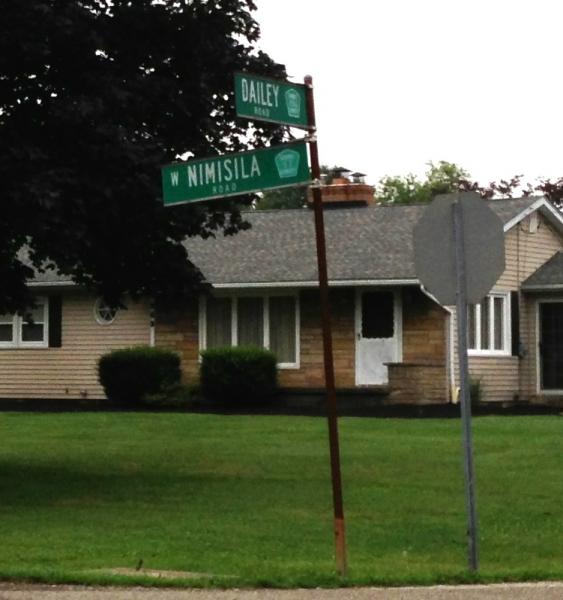 It is unclear how many people actually got to the New Franklin fire station where a temporary shelter was set up before turning around to go home. The lingering smell of gas remained in the air around Daily and Center roads until at least noon

---
Related WKSU Stories

Natural gas odor lingers over New Franklin after pipeline rupture
Monday, July 22, 2013

Dominion East Ohio ordered to pay $500,000
Wednesday, December 12, 2012

PUCO staff says better maintenance may have prevented explosions
Thursday, January 26, 2012

PUCO staff recommends a half-million dollar fine for Dominion East Ohio
Tuesday, January 24, 2012

Gas company speeds up replacement of old pipelines
Friday, April 1, 2011
---
---
---
Stories with Recent Comments