Loading...


Social Issues



Thursday, July 25, 2013




The new deal with Public Square




Increasing greenspace, safety, retail and downtown-dwellers are all part of the $40 million plan for the city's core


by WKSU's KABIR BHATIA


Reporter
Kabir Bhatia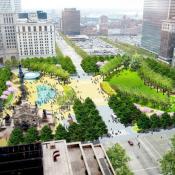 The plan to revamp Public Square turns four quadrants into two rectangles with picnic areas, an amphitheater and a kids' splash court, all slated for completion in 2015
Courtesy of James Corner Field Operations
Download (WKSU Only)
In The Region:
Many of Cleveland's downtown attractions – like the casino and E. 4th Street -- are clustered around Public Square. But the expanse at the base of the Terminal Tower hasn't had a strategically planned makeover in 110 years. WKSU's Kabir Bhatia reports on what the city plans to do to make Public Square, and the surrounding area, the symbolic core of the city.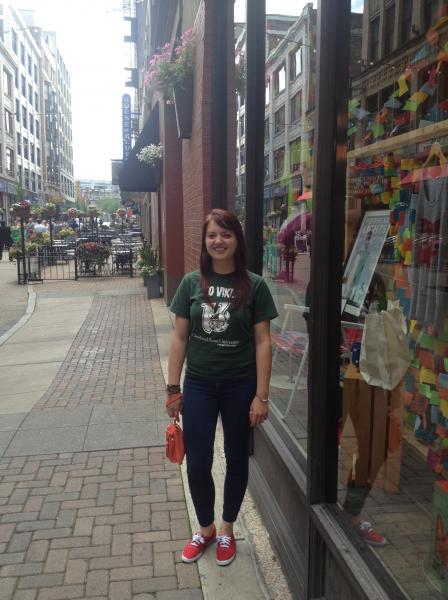 "I love Cleveland. It has so much to offer. But it could definitely be better" says Katie Adams. She's a grad student at Cleveland State University. She hits Public Square and the restaurants along E. 4th Street often. Bucking the brain drain, this 23-year-old Cleveland Heights native wants to stay here.

She's often downtown attending a concert, an Indians game, a festival or just relaxing at a bar or restaurant.

And she's excited about the city's $40 million plan to revamp Public Square from what it is now: a large, little-used plaza surrounded by RTA bus stops.

Public Square today
A maze of streets weaves in and around the square, where the prevalent sounds are buses and the occasional street musician. John Q's Steakhouse and, usually, a hot dog vendor are at opposite corners of the square. In between, cloistered among an island of greenery is a statue of former Mayor Tom L. Johnson.

Public Square tomorrow
The new plan closes the north-south bisection that is Ontario Street, turning Public Square's four quadrants into two rectangles with picnic areas, an amphitheater and a kids' splash court. Renderings show it bathed in green space and slated for completion in 2015.

Adams is pleased that the new Public Square plan moves around some bus stops and adds a lot of trees.

"I'm a really big fan of green space, but I think public transportation needs to be able to get around. Maybe not so much regular traffic, but definitely public transportation because people rely on that to get to work."

But for now, it's a stone court with a dried-out fountain. Bands sometimes use the space, in this case playing to an audience of six on a recent Saturday afternoon.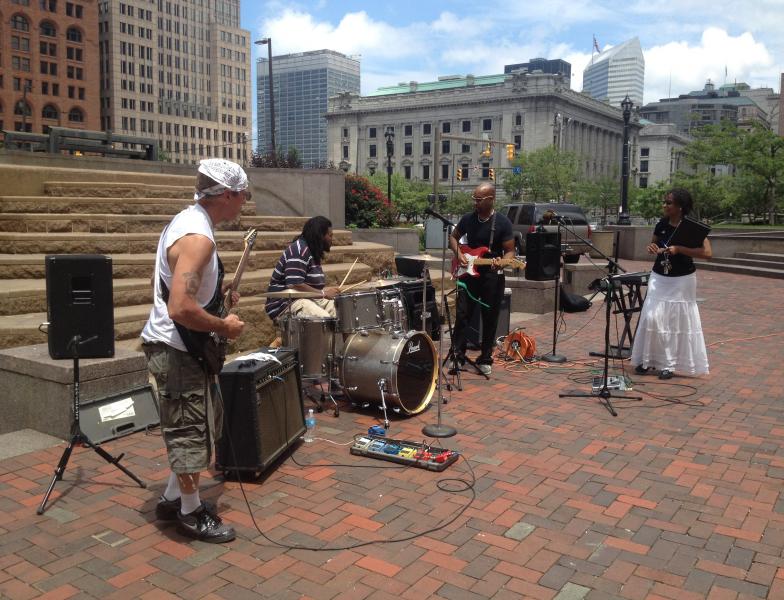 Surrounded by emptiness
Lining the streets leading to Public Square are a lot of empty storefronts. Adams is particularly intrigued by a decades-old, partially-painted-over marquee for The May Company – gone for more than 20 years.

"I'm not that familiar with- it was a store, I guess? A long time ago. A department store?"

Instead of calling the sign an eyesore, though, she suggests it should be lit up once again.

"I like it, actually. I think it gives historical character to the area."

Perceived safety
Walking around Public Square at night, Adams usually feels safe. But once in a while, she says "It's frustrating because you want to go out and have a good time with your friends. And sometimes men don't realize the comments they're making are making you feel uncomfortable or unsafe. Or they don't care."
Feeling uncomfortable and actual crime, are two different things. According to statistics from Cleveland Police, crime is down in and around Public Square in the past two-and-a-half years, with robbery, assault and theft down 30 to 50 percent.

But perception matters – a lot. Ned Hill says it's changing. He's dean of the College of Urban Affairs at nearby Cleveland State University. His office is about 14 blocks from Public Square.

"The perception of our students is, over the past few years, this neighborhood has been feeling safer and safer."


Hill credits the ongoing redevelopment of downtown, including the casino and the convention center, and says concerns about safety will improve as the Public Square plan proceeds.

"There are a couple things which have been demonstrated promote safety. One is light; having the spaces lit up. And the other is having other people who are using the space being around.

"When the buildings that are between Playhouse Square and Public Square get redeveloped and come back online … people are going to feel much safer because you aren't going to be walking past empty, vacant storefronts."

Follow the money
Retailers say they need residents if they're going to do business downtown. But attracting retail is just as key to bringing people downtown to live.

Architect Jennifer Coleman chairs the city's Landmarks Commission. And she's on the Group Plan Commission that's charged with envisioning what to do with Cleveland's public spaces.

"When you look at larger retailers, they want to see a certain number of people downtown who will go the Targets, go to the different businesses so they'll make a buck. And it's really not based on the people who work downtown, or come to games religiously, but it's people who live here."

She sees retail coming back when the number of downtown-dwellers doubles from its current 12,000 or so people – already a big increase in the past decade. As nearly dormant structures like the former Halle's department store are converted into hundreds of apartments – with street-level retail -- she sees those numbers increasing.

"The plan is one thing and having it all spiffed-up and ready to go. The other is to get the money. So with some of the announcements about money being set aside, we're getting there. We're not all the way there yet, but I expect with what's been happening and the enthusiasm behind the project from a lot of different entities, the money will come back."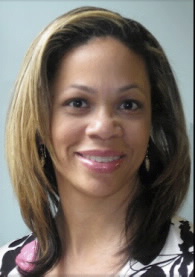 City officials hope to leverage tax revenue generated by the convention center and medical mart for the Public Square project. Cleveland's plan for public space renewal also stretches beyond the Square, and includes a new hotel, more parking and a skyway connecting the new convention center to the North Coast Harbor and Rock and Roll Hall of Fame.
---
---
---
Stories with Recent Comments