Case Western Reserve University forensic psychiatry professor Phillip Resnick has consulted in the high-profile cases of Jeffery Dahmer, Timothy McVey, and the Unabomber, Ted Kaczynski among others. Recently, he conducted Ariel Castro's court-ordered evaluation, finding the defendant competent to stand trial.

Difficult but not devastating
If the case goes to trial, he says Castro's alleged victims --Amanda Berry, Gina DeJesus and Michelle Knight --would each be affected differently. But, those impacts would not be quite as devastating as some might think.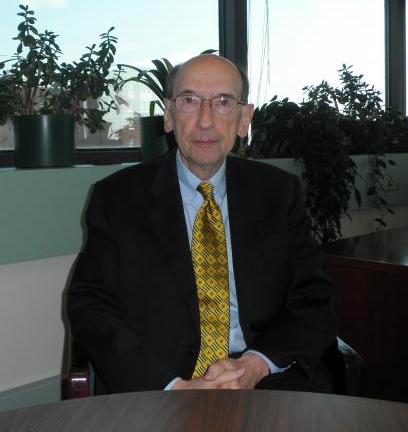 "Would it likely cause irreparable damage? Probably not. Would it be an upsetting chapter in their lives that they would like to avoid? Yes.
"It would require reliving, which would be upsetting. And I think, in a case like this in particular, there would be embarrassment separate from simply the trauma of retelling; ... various sexual acts they may have been forced to perform would be embarrassing to reveal."
Their day in court
Though the Castro case is highly unusual, Resnick says some studies show many rape victims want to testify against their attackers.
"That's the more typical rape trial, where, if the woman fails to testify, the rapist may not come to justice. A separate issue in this case would be if Mr. Castro would be put away for life, the women would not have to fear him. This could be accomplished with a plea deal without their testimony."
SPEEDY TRIAL LAW
Both the Ohio and U.S. constitutions require that people charged with crimes be brought to trial quickly. Ohio law sets time limits and, usually, only defendants can waive those limits. Often they'll do so to allow their attorneys more time to prepare their case.
Felony cases must be tried within 270 days. But the law also says each day someone is kept in jail awaiting trial counts as three days. Ariel Castro was arrested shortly after Amanda Berry broke free of his west-side Cleveland home on May 6 and police found Michelle Knight and Gina DeJesus inside.
So his trial had to be set to begin Aug. 5.
Balancing victims and justice
Steve Dever is a former Cuyahoga County assistant prosecutor. Interviewed before reports of a possible plea deal, he said current prosecutor Timothy McGinty has handled the highly unusual Castro case well, and the nearly 1,000 charges are reasonable.
"It's going to require a full accounting from the prosecutor to the court, whether that's the judge or a jury as far as the significance of these crimes and how they took place during that whole decade. ... They (the women) were held captive and traumatized and assaulted and violated and abused. It's a horrible set of facts and anyone who has to sit through and listen to that type of testimony is going to hear very troubling and disturbing facts."

Dever says he can't speak for the prosecutor's office, but deciding whether to push for a trial means taking a lot of things into consideration.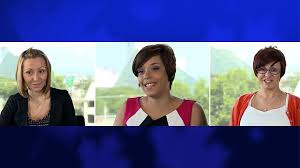 "The quality of the evidence is significant. It's been gathered in a very professional way, and my observation from watching as a member of the general public is that the investigation has been very through.
"I think you have to take the wishes of the victims into consideration as to whether or not it's beneficial for them to come to court and tell a roomful of strangers all of these horrible details about what happened to them. And, whether or not that is beneficial for the community."
The women's attorneys say they do not want to testify.

An alternative for the community to get answers


Dever estimates a trial would take six to eight weeks. If a plea deal isn't reached before August 5, he says there is another option to avoid a full trial.
If Castro pleads guilty to several charges, excluding any with death penalty specifications, the two sides could go before the judge for a sentencing hearing. Dever says that would take days instead of weeks. And it would provide a public accounting of the many crimes without the women being present.
"That can allow the prosecutor to offer into evidence, the details of the events that are part of the indictment. It would allow the defense to present any type of mitigation they think would be appropriate. And it would allow the victims to avoid making public statements. Their statements can be read into the public record ... on their behalf."
A sentencing hearing does not require prosecutors to prove guilt beyond a reasonable doubt, so Dever says the two sides could concentrate on forging an appropriate sentence.
Trial or not, Castro will never be free

Ian Friedman is a Cleveland defense attorney who most recently represented Chardon school shooter T.J. Lane. He doubts the case will be decided through a sentencing hearing.
"If there's going to be a deal in this case, one of the conditions is going to be life without parole, period. So I don't see both sides arguing unless death is on the table and they have to go to trial. I do not see the prosecution offering a plea taking death off the table and then allowing the defense to argue for something less than life without parole."
Both Friedman and Dever say if Castro does admit his guilt, no judge would sentence him to anything less that life without parole. Friedman says the defense attorneys are simply fighting to keep Castro from being executed.
None of the 977 charges now includes death penalty specifications. But prosecutors have repeatedly held that out as a possibility, linked to allegations Castro forced one of the women to miscarry.

Friedman expects the case to be decided with a plea deal. If the case does go to trial on Aug. 5, officials from the Ohio Public Defenders office say it would probably be the biggest case ever to reach trial within Ohio's 90-day speedy trial law.
Victim's resilience
At age 14, Elizabeth Smart was abducted from her Salt Lake City home and held captive for nine months before being rescued. Forensic psychiatrist Phillip Resnick compiled a profile of her kidnapper that helped convicted him.

Though Smart was held only about one-tenth of the time of Castro's alleged victims, Resnick believes, trial or no trial, there's hope for the Cleveland women.
"People like Smart and others who have gone through sustained periods have shown substantial resilience, and I would not be pessimistic about these women living full lives."
The women have remained in seclusion and asked that the public respect their privacy as they heal. Their only public appearance has been in video in which they thanked everyone for their help and concern.