The Rev. Horst Hoyer was tolling the bells at Immanuel Evangelical Lutheran Church just as the tweets went out: Castro was pleading guilty to 937 of the 977 charges against him – and faces life plus 1,000 years in prison.
His are the same bells that toll every Sunday. Including the more than 500 Sundays when Amanda Berry, Gina DeJesus and Michelle Knight were held captive in a frame house just a four buildings west on Seymour Avenue. Hoyer takes a small bit of comfort in that.
"And there was one thing that Mr. Castro could not stop from coming into that house and into the rooms of those good ladies, and that was the sound of the bells that we have up in the tower here. Every Sunday, twice, they heard them."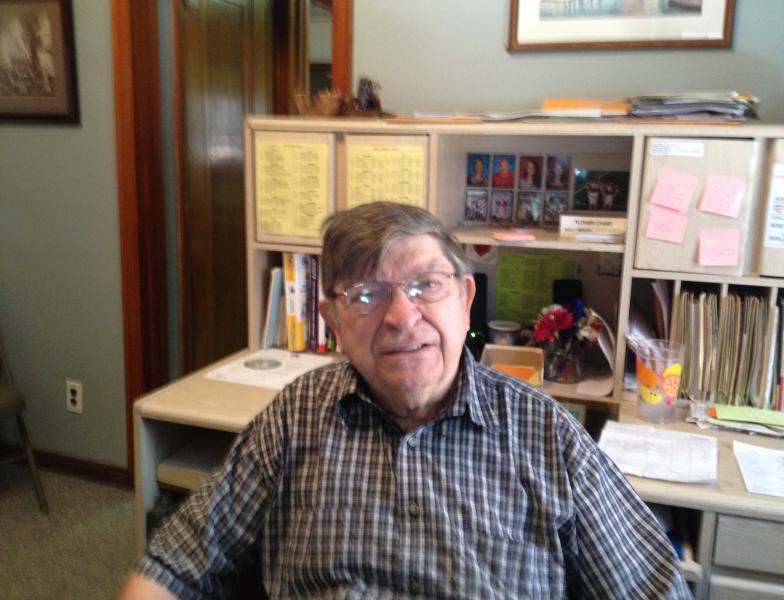 Hoyer's church hall became a staging site for police, sheriff's deputies, FBI agents and other investigators who descended on the area when Berry broke free of Castro's house early the evening of May 6 and led police to the other two.
Until that night, Hoyer says no one in the neighborhood had a clue.
"Well, all I can say is Mr. Castro would make a terrific actor; he played a perfect role of Dr. Jekyll and Mr. Hyde. I don't think anybody in the neighborhood had any suspicion. Had we known, anybody would have pitched in, anybody would have been a neighbor."
Residents say the media got their neighborhood wrong
But that's not the way he and others say their neighborhood was often portrayed. Instead, they heard accounts of an area pockmarked by crime, decay, vacant houses and indifference. It's a description Herman Wetzel says he doesn't recognize. And he's lived in the area for 84 years.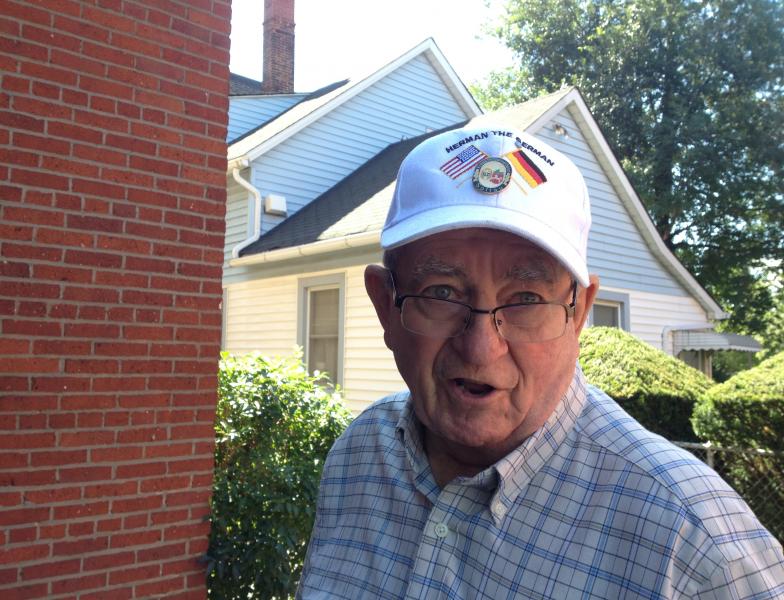 "This is just a normal neighborhood in the city of Cleveland. And all this about all the theft and everything. There's not of that going on around here. This was the only bad scene here."
Neither Wetzel nor others diminish how horrific that scene was, nor the trauma the women suffered.
"Time is an ever rolling stream," says Pastor Hoyer. "You don't stop it. And the time that they have lost is devastating. My feeling is, if harm is done, it could be healed. But the scare will remain forever."

Tear it down
The actual sentencing of Castro will be next Thursday. But Cuyahoga County Common Pleas Judge Michael Russo has made clear the parameters – Castro will never be freed. And the house on Seymour – now boarded up and surrounded by a 10-foot chain-link fence – is forfeited and will be torn down.
Immanuel Lutheran's secretary Jill Kershner says that's important for everyone.
"You know after it happened it took me the longest time to just to drive down the street to even just drive past the house because I just couldn't wrap my head around what happened."
Castro pleaded guilty after Cuyahoga County prosecutors promised they would not pursue the dealth penalty in connection with Castro forcing one of the women to repeatedly miscarry. Through their lawyer, all three have repeatedly said they did not want to testify at a trial. And after the plea, their statement said they were relieved and continue to be grateful to the community for its support, and for leaving them alone.