Loading...


Courts and Crime



Friday, July 26, 2013




Big sister and murder victim Angela Deskins is remembered




Deskins was one of three women police believe were strangled in East Cleveland in a matter of weeks


by WKSU's KABIR BHATIA


Reporter
Kabir Bhatia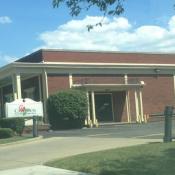 The Deskins family asked that protestors and activists stay away from the memorial and funeral for Angela Deskins
Courtesy of K. Bhatia
Download (WKSU Only)
In The Region:
A memorial service was held today for one of the three women whose bodies were found in East Cleveland last weekend. WKSU's Kabir Bhatia reports on how family is remembering Angela Deskins.
"I feel so bad for anyone who hasn't had a sister like Angela," says Catana Deskins, fondly remembering her big sister. "She was loved by so many people in the community and she had so many friends. And we will always love her and always miss her."


Catana is an attorney for their father's demolition business. She had joined in the search for 38-year-old Angela since she went missing on June 7.

The police and neighborhood volunteers began searching for bodies in the neighborhood around Hayden and Shaw Avenues after they got a report last Friday of a foul odor coming from a garage. It was later identified as the body of Shirellda Terry, who was just 18.

The bodies of Deskins and 28-year-old Shetisha Sheeley were discovered the next day. Catana prefers to remember Angela's influence on her growing up.

"When I was 3 and 4, she was going to a private Catholic school. And when she would get home from school, she would dress up as a nun. And we had a little school desk in our attic. And we would play school because it was really important to her that I have a good start in my education. So she taught me numbers and letters. Between her and my brother, by winter break in kindergarten, I was reading little books. So it was really important to them that I have a good start in my life."

The memorial in North Collinwood was a somber six-hour affair, with mourners quietly visiting Calhoun Funeral Home, about a dozen at a time. The family asked for protestprs and activists to refrain from attending, and appointed Catana as their spokeswoman. She says, growing up, Angela would visit her grandmother, who lived in East Cleveland. She says the impoverished city understandably has a bad reputation, but it held special ties for her sister.

"I've been asked by many reporters, 'Why did she live in East Cleveland?' because of the negative feedback East Cleveland is getting in the media. But there are real people who live there and real family ties. It's a strong community and the events that have happened there are so sad and so horrific, but there are good people who live there, too."

After the bodies of Angela Deskins, Shetisha Sheeley and Shirellda Terry were found, Michael Madison was arrested and charged with the murders. A convicted sex offender, he's being held on $6 million bond. The medical examiner says Deskins and Terry were both strangled. Police are asking anyone with more information to call 1-800-CALLFBI.
---
---
---
Stories with Recent Comments