Loading...


Economy and Business



Monday, July 29, 2013




Something old, something new at Thistledown




On Ohio Derby day, veteran horse-racing fans mix with stampeding slots players at Northeast Ohio's first racino


by WKSU's KABIR BHATIA


Reporter
Kabir Bhatia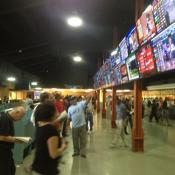 Thistledown was built in 1931 and has been hosting the Ohio Derby for decades.
Courtesy of K. Bhatia
Download (WKSU Only)
In The Region:
The horse "Title Contender" won the 79th Ohio Derby over the weekend, the first running of the race since Thistledown became the state's second racino. WKSU's Kabir Bhatia reports on the completion of the track's $89 million makeover.
Horse-racing is why Thistledown was built in 1931. For decades, the Ohio Derby has been the busiest day of the year there, with
hundreds of thousands of dollars at stake for horses from the Belmont Stakes and Triple Crown races. But since April, when Rock Ohio Caesar's re-opened the doors, wagering has taken on a new life.


The newly named "Thistledown Racino" is now home to 1,100 video slot machines. The large brick building chimes away 24/7 across from dormant Randall Park Mall, just south of Cleveland and north of the I-480/I-271 split. The former grandstand entrance, which was painted industrial blue and looked every bit of its 89 years, is now a neon mini-Vegas gaming floor.

Slots v. ponies
Robert James from Cleveland vaguely remembers the old set-up from his occasional trips to play the ponies. Now, he visits weekly for slot play, which he prefers to the track.

"You have to do a lot of studying and thinking on that. Here, you just put it in and play. If you win, you win. If you don't, you don't."

He may be on to something; during our interview, his winnings jumped from $9 to $106. But what James sees as a plus for slots, Terry Kristek sees as a minus.

"I like to try and figure out who's gonna win. Betting on horse-racing is kind of a puzzle, whereas slots are a mindless crapshoot."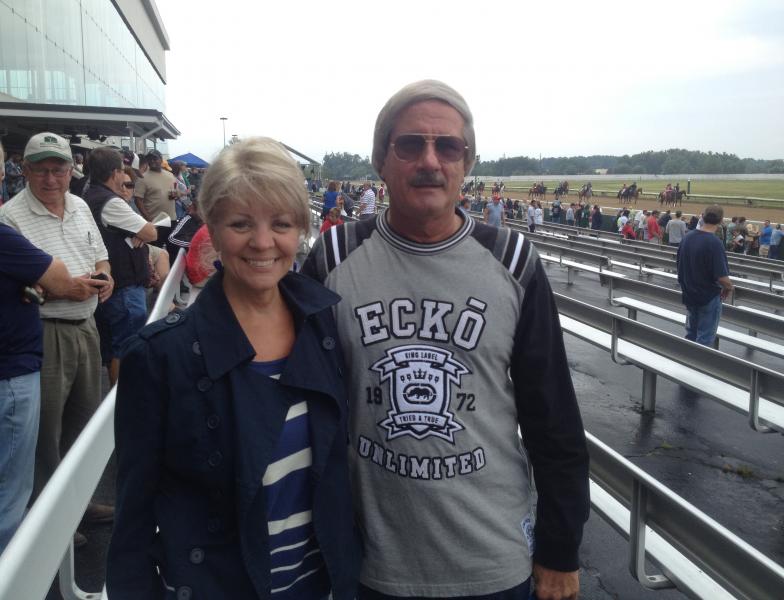 More tweaks
The electrician from Medina estimates he's been to the Ohio Derby every year since he was 8. The changes he's seen in the last year are nice, but he'd like a few more tweaks.

"They re-did the fourth floor, and they used to have betting carousels where you would pay money and have your own TV. Now they have those same carousels and there's no fee, but now you don't have your own TV. And you have to look at the monitors on the wall. But a lot of big bettors like to have control over what they're watching."

Many of the veteran bettors noticed that change, but were split on the merits of the 150 new flat-screen TVs. The fourth floor, where all the action used to take place, has also been re-decorated.

A stampede
Caesar's spokeswoman Shannon Mortland says the new slots traffic downstairs has also spilled over into the horse-racing.

"We're seeing a lot of people come up from the VLT floor to really learn more about this. So we've started holding handicapping seminars to teach people how to bet on a horse. How to place a smart bet. There's a renewed interest in horse-racing for sure."

One change many hoped for is on the track itself. In the past, a jumbo-tron gave a view of the back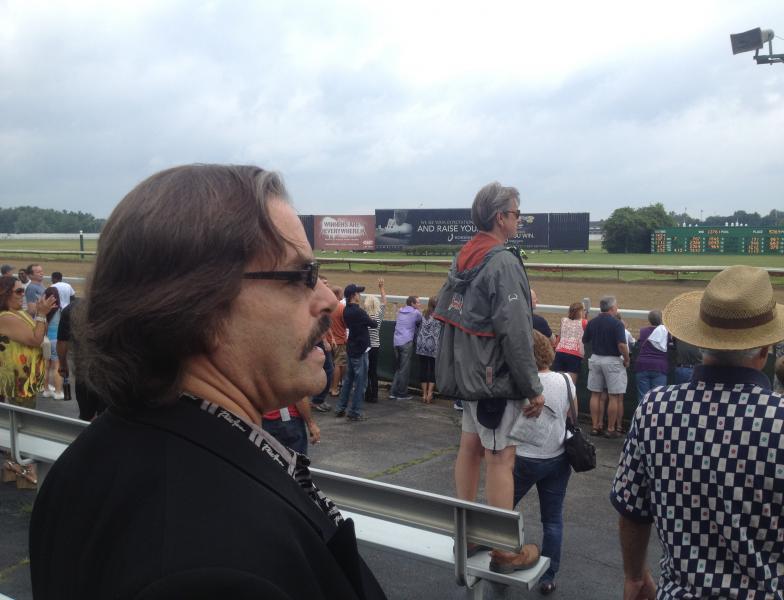 stretch of the track during races. It's been covered over for a few years – even before the Caesar's takeover -- currently with a Horseshoe Casino billboard. Don Heina wants the jumbo-tron back. His pencil moustache, dark glasses and slick, dark suit make him look like a movie character. A movie character who's been coming to Thistledown for 40 years.

"They've got a lot more TVs so you can do a lot more wagering at other tracks. I like it. Before it was a graveyard, literally. With the casino it brings in a bigger crowd."

The racino that never sleeps
Horseshoe says traffic is up at Thistledown due to the slots, restaurants and live music. Until last spring, live racing only went from about noon until 5 p.m., about half the year, although simulcast racing was available most of the day. Now, the racino-that-never-sleeps has a climate-controlled patio for gamers like Nancy Priggins from Mentor.

"This is my favorite place. I seem to win here quite a bit. It's a smaller casino. And I can't get lost. I have good luck here. We come about once a week. We enjoy it."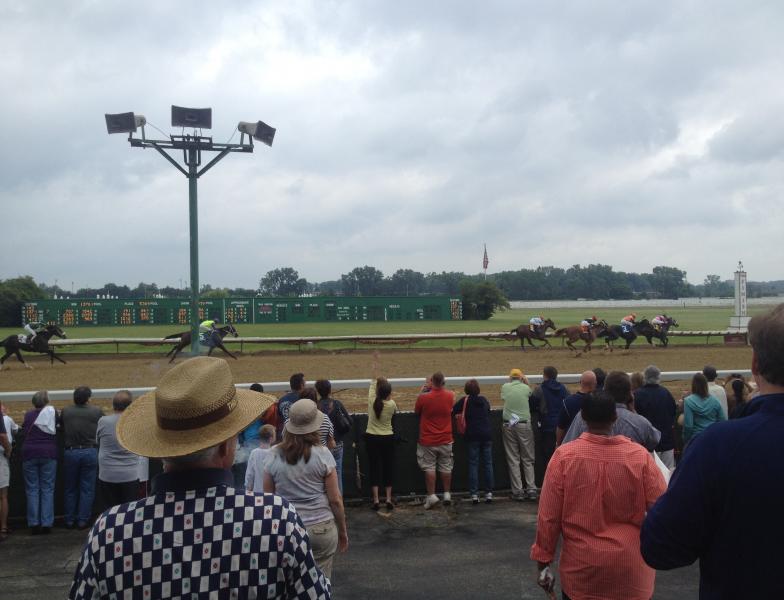 Changes ahead
Caesar's bought Thistledown in 2010 for $43 million, a year after parent company Magna Entertainment filed for bankruptcy. Earlier this year, in its first full month as a racino, Thistledown pulled in almost $11 million from slots, about equal to the slots take at the Cleveland casino despite the Higbee Building venue having 40 percent more slots.

But Thistledown will have nearby competition and a legal challenge in the next few months. A racino is slated to open an hour east in Austintown, and owner Penn National has already scaled-back its planned number of slot machines there by a third. Last week, the Ohio Supreme Court agreed to hear a case on the constitutionality of slot machines at the state's horse-racing tracks. Proponents say it's just an extension of the Ohio Lottery, but opponents say the issue must go before voters.
---
---
---
Stories with Recent Comments