When Director Bob Navis decided to cast a white woman and a black woman as conjoined twins Violet and Daisy Hilton, he didn't think twice.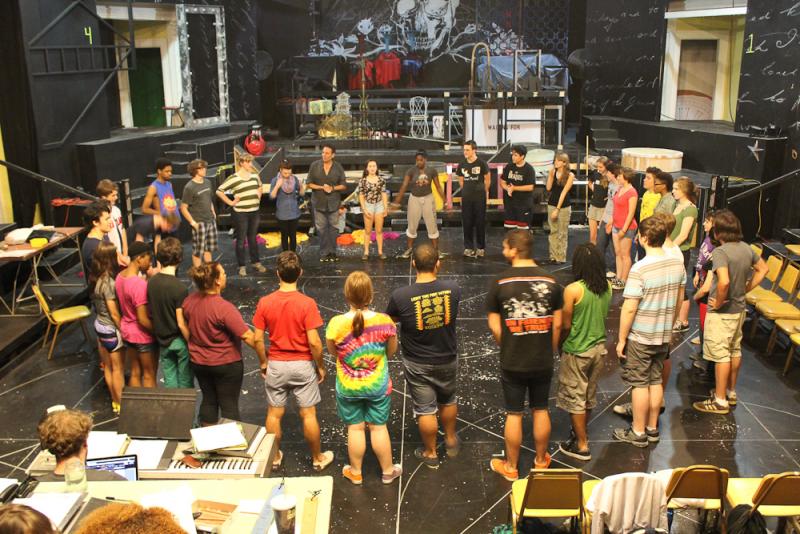 "It was really motivated by the fact that these were the two best choices for the role. It was as simple as that," Navis says. "Their chemistry together was wonderful from the very beginning. And we all felt, well, color aside, these would be the two women that we would give these roles and then we just decided, 'Let's do it.'"
Others were a bit more cognizant that the mixed-race casting might be controversial, and Near West even had to get permission from the owner of the play to go with that casting.
Near West Theatre
3606 Bridge Avenue
Cleveland, OH

Tickets for the final weekend performances of "Side Show," you can call 216-961-6391 until 4 p.m. Friday, go online to online anytime; or go to the door one hour before showtime.
Big and diverse
But Near West Chief Operating Officer Hans Holznagel says the decision and the play is in many ways an extension of the philosophy of the theater since its founding on the third floor of the St. Patrick's Church in 1978.
"One thing we're extremely proud of at Near West Theater is that it comes pretty naturally to us to have people of different racial backgrounds and all other kind of backgrounds together on stage and back stage," says Holznagel. "We think we're contributing just by bringing people together and ... putting together important theater in a way that is going to extend into their lives beyond this place."
Part of going "beyond this place" is an operating plan that has guided the Near West for decades. Casts and crew are large – with as many as 1,000 people involved in three main-stage musicals a year – and drawn largely from young people and low-to-moderate-income households.

Growing closer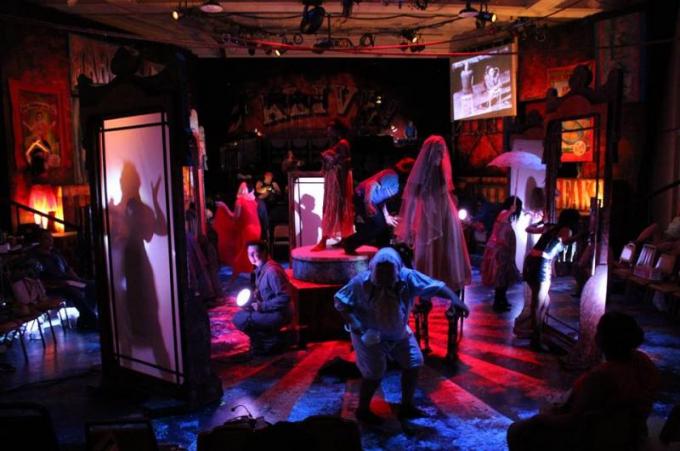 The cast for "Side Show" numbers 39. The leads -- Erin Sheplavy and CoCo Smith -- have been together at Near West since the production of "Rent" in 2010. But never this close. They stand back-to-back, even during breaks in rehearsal.
Sheplavy says there's something transcendental about the Hilton sisters.
"For me it's just feeling the struggle we feel and just imagining what they must have gone through, just feeling the bond," she says. She notes that the sisters died, together.

"That speaks to me because we find ourselves not wanting to split apart when we go off stage because it's just become natural."
The story of the Hilton twins had been told before, including in an earlier musical and two films – the most notable being the 1930s film titled "Freaks."
But Smith and Sheplavy say the interracial casting by Near West adds a special understanding.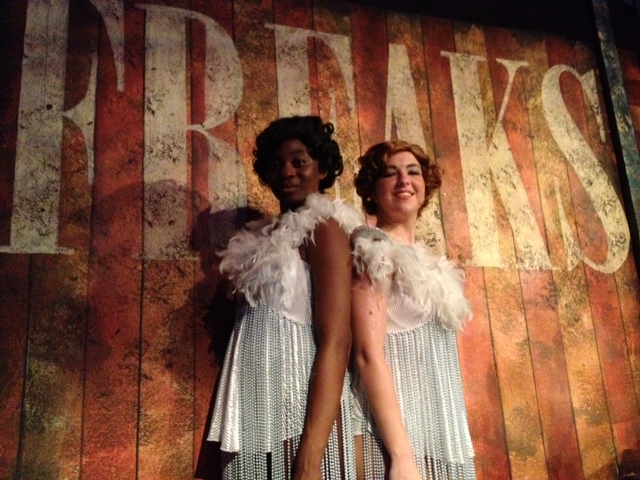 "In a way, it's calling on audiences to look at these 'freaks' in a whole new light. Who cares if they're interracial? They have a story to tell.
Adds Sheplavy, "It's forcing them to look at their personalities, which is what this show is all about; it's to look past the difference and the weirdness ... and see that they're just people."
Sheplavy and Smith will be parting, from each other and from Near West, after this summer. The 21-year-old Sheplavy will be going for her doctorate in child psychology. The 19-year-old Smith is heading off to study at the American Musical Dramatic Academy in New York.
And, after nearly four decades, the Near West Theater itself is ready to do some moving. It's building its first permanent theater in the Gordon Square Arts District. But COO Holznagel says the Near West will continue its mission of inclusion and diversity.