Investigators, psychiatrists and law enforcement officials who worked the Castro case since he was arrested last May took the stand. Descriptions and photos from inside the unkempt house showed chains snaked through walls, bolted doors and boarded windows in the bedrooms where the women spent most of the last decade.

The evidence and testimony painted a picture of a physically and emotionally abusive Castro, who used threats of beatings and death to control the women who he repeatedly raped. At one point, relatives of Gina DeJesus and Amanda Berry read statements from the victims outlining the emotional toll Castro has taken on their lives. And, former captive Michelle Knight confronted Castro in person.
Knight tells Castro he will face an eternity of hell
"Ariel Castro, I remember all the times you came home talking about what everyone else did wrong, and acting like you weren't doing the same thing. You said, 'At least I didn't kill you.' You took 11 years of my life away, but now I have it back. I spent 11 years in hell, now your hell is just beginning.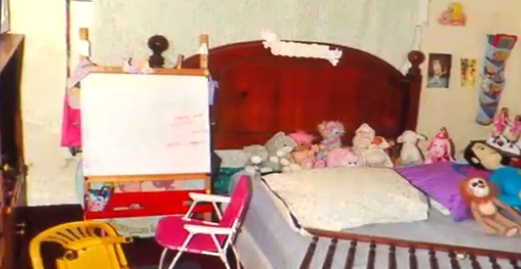 "I'll overcome all that's happened, but you will face hell for eternity."

Castro beat and starved Knight to force her to miscarry. Knight is credited with saving the life of Amanda Berry's child after the infant stopped breathing during the home birth. Six year old Jocelyn is Castro' daughter.

The hearing's final testimony came from Castro, who portrayed himself as a victim of child sex abuse and an addict to sex and pornography.
Castro denies he is responsible for most of his actions
"I'm not a monster, I'm a good person, I'm just sick, I have an addiction. It's just like an alcoholic has an addiction. They can't control their addiction, and that's why I can't control my addiction your honor."
Castro went on to say that his captives wanted to have sex with him, and that the house was filled with harmony. He also blamed the FBI for not cracking the case sooner and ending the ordeal, and he criticized Gina DeJesus, who was 14 when he abducted her, for getting into a car with someone she didn't know.

During the investigation, police say Castro admitted to kidnapping the women. But he bristled at being labeled a violent sexual predator, though he admitted he started kidnapping the women after pornography no longer satisfied him. The plea deal he signed last week spared him the death penalty, and spared his victims the added trauma of reliving their ordeal on the witness stand during a lengthy trial.

Defense attorney says gory evidence shouldn't have been presented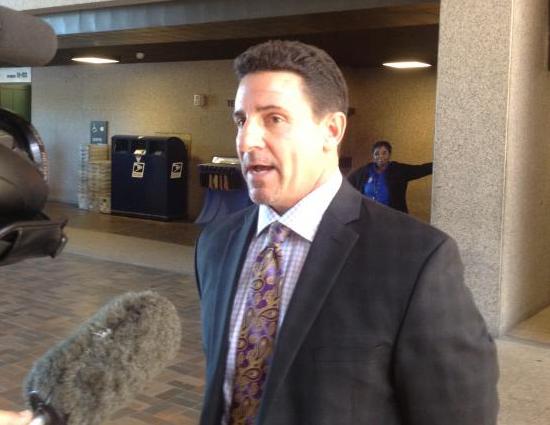 But after the hearing, defense attorney Craig Weintraub questioned why the prosecution needed to present so much gory evidence.
"To have to show the chains and the helmets worn during sexual assaults was clearly gratuitous and unnecessary. This needs to be maintained privately, and it's up to them to disclose the gruesome details, not anyone else. And when poor Jocelyn grows older and has any interest in her father, this is what's she going to have to look at this and it's all she's going to know about her dad."
Castro pleaded guilty to 937 charges, and Cuyahoga County Prosecutor Timothy McGinty says presenting the evidence, no matter how disturbing was important.
Prosecutor says evidence on needed on record to uphold conviction
"Without it, there's nothing to uphold a conviction. And 20 years from now, some federal court on a habeas action or a post conviction issue, he would be saying what's he in for, there's nothing in the record except his silly statement."
Psychiatrist Gregory Saathoff testified about Castro's behavior. He says he's never seen a case like this, considering the number of victims, the length of time they were held, and the location, a neighborhood of closely spaced houses. And he said Castro was in a class by himself, and would never change.