Loading...


Courts and Crime



Wednesday, August 7, 2013




Vermilion man sentenced to 17 1/2 years a fraud that stole millions




Richard Zakarian stole people's tax withholding to try to cover for other fraud




Story by

LYNDSEY SCHLEY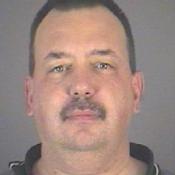 Richard Zakarian stole $4.4 millionfrom nearly 100 people using two scams.
Courtesy of Lorain County Jail
Download (WKSU Only)
In The Region:
A Vermilion man was sentenced to 17 1/2 years in prison today for two fraud schemes that netted him $4.4 million. Mike Tobin of the U.S. Attorney's office says Richard Zakarian told clients he was putting their assets into secure funds, when he really was making risky investments. He lost most of their money. Tobin says Zakarian tried to make back the money by creating a fake non-profit that he claimed used grants to help prepare taxes and handle payroll for churches, libraries and other small organizations. Instead of giving these taxes to the IRS, he kept them. Tobin says the victims lost money and credibility.
"There are people who wanted to retire who now can't," Tobin says. "There are companies who have to lay off people. There was a woman who ran a library who can't get grants anymore because, according to the records, her taxes are in arrears even though she thought she has been paying them."
Tobin says Zakarian defrauded nearly 100 clients.
---
---
Stories with Recent Comments