Loading...


Government and Politics



Wednesday, August 7, 2013




Sequester makes planning difficult for Ohio's health departments




Ohio Department of Health has been waiting for specifics on cuts since March




by WKSU's STATEHOUSE CORRESPONDENT JO INGLES



Reporter
Jo Ingles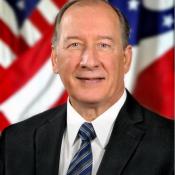 Ohio Department of Health Director Ted Wymyslo says it is difficult to determine how much money health departments will have to cut.
Courtesy of Ohio Department of Health
Download (WKSU Only)
In The Region:
The federal sequestration starting to hurt Ohio's public health programs. But Ohio Department of Health Director Ted Wymyslo says it is hard, at this point, to know exactly how much money programs are losing. He says his department has been waiting since early March to learn specifics about the federal funding cuts.
"To date, we have received final sequestration budget-cut information on 18 of the nearly 100 federal grants that are administered by our department," Wymyslo says. "We want to be transparent and proactive in our communications, but many of the Ohio Department of Health programs as well as the local public health programs still do not know the actual amount of the federal grants that support their efforts."
Wymyslo says without those numbers, program directors are finding it difficult to determine which services they can offer. He says many programs are not replacing employees.
---
---
---
Stories with Recent Comments