New Perspective
Dan Crouse is a real estate agent in the Mahoning Valley: "Today, my favorite listing is 70-feet wide and 22-miles long. And, those are not unique in this valley, at all."
Crouse spends much of his now routinely 12-hour days searching out and marketing abandoned or unused railroad right-of-ways. "We're trying to bring them to the attention of the oil and gas people--and we've been pretty successful--so that they can more efficiently develop without going through people's back yards. If you can go 22 miles talking to just two owners, that's a lot more efficient than going 22 miles and talking to 200 owners; which is not uncommon."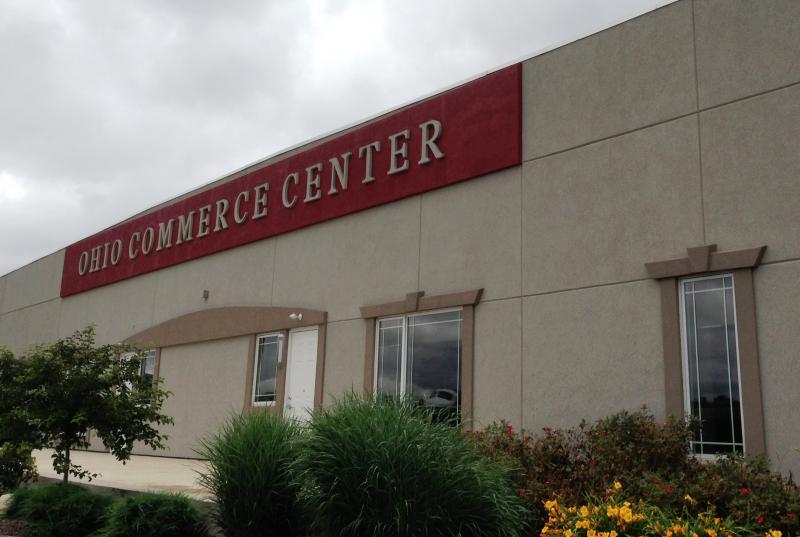 But, why would oil and gas people, who lease blocks of land for drilling, be interested in long, skinny tracts? For the reasons the Utica Shale play is in "slow play" by Chesapeake Energy and othrs who are drilling wells but holding off on taking them into production: Logistics, and its close cousin, infrastructure."
Shipping
Daniel Price of Savage Services, an industrial logistics company out of Utah,
says drillers need construction and operating supplies where they're working; and a way to transport what they pump from the ground.
He says Ohio's gas and oil development, which some analysts say is stalled, may leap forward because of the vast rail system left over from the steel and heavy industry…and because of where that system goes.
"They gotta have a way to get product into the well and get their product out of the well. And you've got to connect those dots from the well head to the final destination, whether that be the east coast, the south, there's really not too much going west. But, the thing about Ohio, is once they start finding the crude, it will be a good outlet for the east coast."
Once and future
Price and Crouse are at Ohio Commerce Center, a once shuttered rail yard near Lordstown in Trumbull County. Crouse represents the center; Price's company is putting in a "trans-loading" facility there to serve drillers.
The place was built by the Army in World War II; and expanded by private owners so a 100-car train can be unloaded without uncoupling.
Crouse says it is representative of an infrastructure from the industrial past that: can be re-purposed; and is immense — Ohio once had about than 10-thousand miles of tracks and better than half of that is currently out of service. The historical infrastructure also includes some big surprises. "If you just look at this site, as a microcosm, we have a million-gallon water lagoon out here. That before there was a high-pressure source of clean water, the Army put in a lagoon to store potable water. And it's still here. And it's going to have a use."
Routing
Two counties south, in Carrollton -- in the Tuscarawas Valley, Rod Hawksworth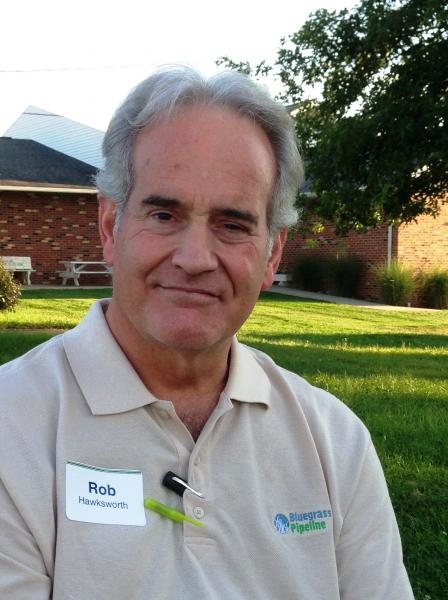 has finished a meet-and-greet with property owners. He's a manager of routing and permitting for the Bluegrass Pipeline that will take butane, propane and the like from wells in the Utica and Marcellus shales to the Gulf Coast.
He says re-purposing old infrastructure…including railroad right of ways…is often part of siting a new pipeline. "Part of the strategy of locating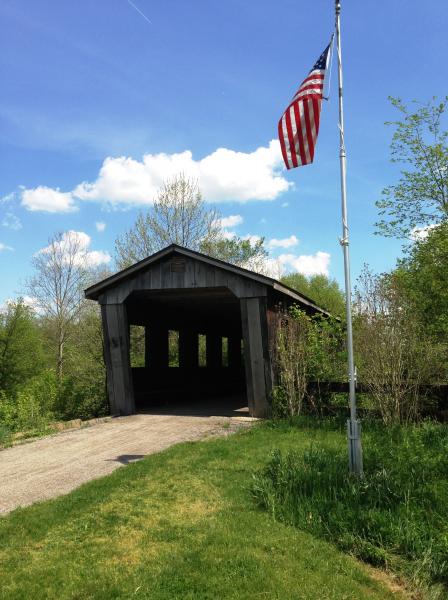 a pipeline route is to try to find out if there is a possibility of either paralleling or adjoining existing corridors so that we can follow along and eliminate the amount of disturbance that we create in the construction process."
Getting the attention
Commercial real estate agent Dan Crouse now works full-time on right-of-ways. He says Utica Shale play companies — especially "mid-streamers" such as pipelines and processing plants like the half-a-billion dollar "fractionators" popping up in eastern Ohio — perk their ears on each new find of old rails in the woods. Re-purposing right-of-way can dramatically cut development time. And cost. And, he says, because many old rail sites are "brownfields," state or federal grant money could be available to help rehab them.