"People would write the information on a registration card. Then somebody would have to type it in. Then that made it subject to having mistakes and errors. And then there was no database to check it against. Now we can check a voter's registration validity instantaneously."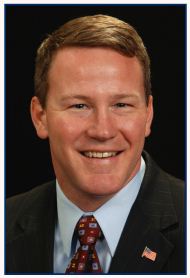 Husted says online registration and absentee ballots are a logical next step. The state already allows voters to update their addresses online.
He estimates the new option will save the state between 50 cents and a dollar for every person who registers.
State Sen. Nina Turner, who's running against Husted next year, also says the legislation is a good idea. But she'll be looking for details that could make online registration more difficult.
Turner also plans to ask the group charged with modernizing the Ohio Constitution to consider asking voters to approve same-day registration and voting on Election Day.