Loading...


Environment



Friday, August 9, 2013




Fire, police, and hazmat units on the scene



by WKSU's M.L. SCHULTZE


and

TIM RUDELL



Web Editor
M.L. Schultze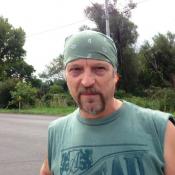 Peter Venturini saw the fire shortly after it was reported
Courtesy of M.L, Schultze
Download (WKSU Only)
In The Region:
50 children were evacuated this morning from the Kids Academy pre-school in Copley. Fumes from a chemical fire at a truck terminal a half mile south of their location were blowing toward them and they were moved as a precaution. There were no injuries. The youngsters were bused to Copley Highs School where they were picked up by their parents. According to a witness, Peter Venturini, the fire was reported around 9:15 in a trailer at the Roadway Express truck terminal near Copley Road and State Route 21. At least one of several 25-gallon containers of wood ether caught fire in the trailer and burned intensely.

Firefights on the scene said an employee who discovered the fire was taken to Children's hospital with minor burns and released. Hazmat units were called because the fumes from the chemical, called dimethyl ether by chemists, can cause skin and eye irritation. Firefighting and hazmat units are still on the scene but the blaze was extinguished. Not, however, before it spread from the original trailer to two more and destroyed all three. Although the fire happened beside the terminal building it was not significantly damaged.
---
---
---
Stories with Recent Comments