Loading...


Environment



Friday, August 9, 2013




Chemical fire in trucking terminal leads to evacuation of day care




Ether fire started in a YRC trailer


by WKSU's M.L. SCHULTZE


Web Editor
M.L. Schultze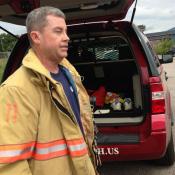 Assistant Copley Fire Chief Keith Moore says the evacuation was a precaution as the chemical fire burned itself out.
Courtesy of M.L. Schultze
Download (WKSU Only)
In The Region:
A chemical in a truck terminal west of Akron exploded this morning, causing an evacuation of the immediate area, including a day-care center.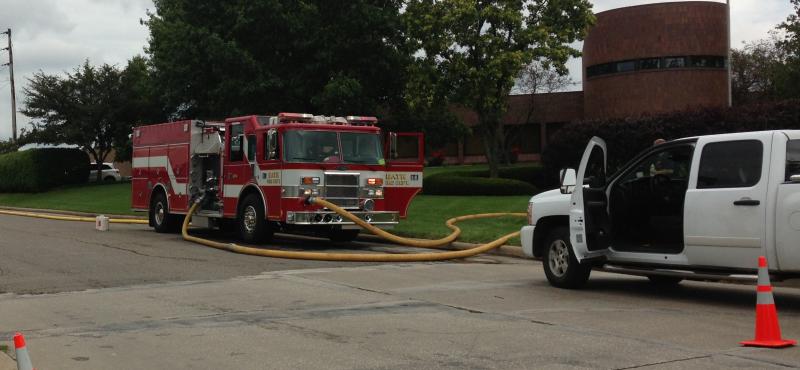 The industrial chemical was dimethyl ether, and by the time the single container of it it was done burning, it had destroyed not just its semi-trailer but two others nearby in the massive YRC terminal in Copley.

Peter Venturini is one of several hundred people who work out of the terminal for the merged Yellow-Roadway trucking companies. He was about 50 feet away from the trailer when he heard what he described as a commotion.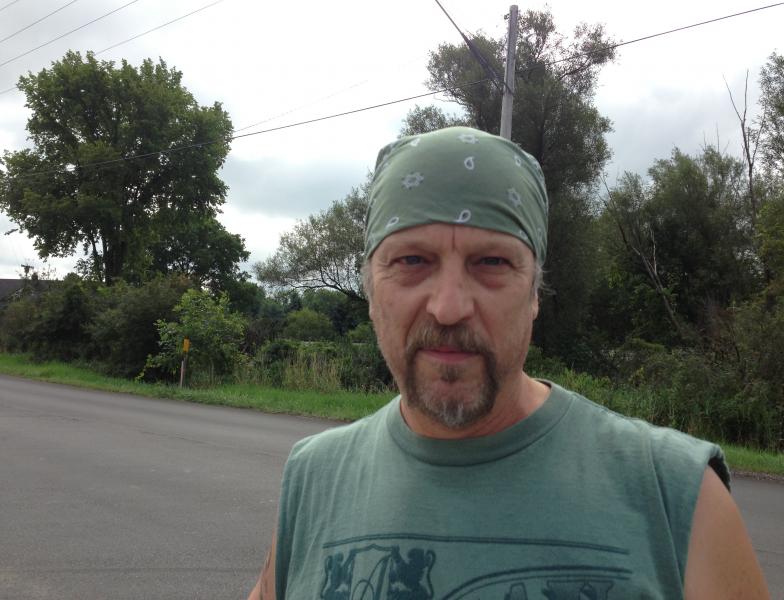 "I saw flames come out of the top of the trailer, which they were loading at the time. I saw a guy run out and then all of the sudden there was a big boom like a fireball came out this way. He ran out, someone pulled the fire alarm and then everyone was evacuated to the parking lot, they made a head count to make sure everyone was there. "

One of the workers sustained minor burns and was treated at Akron Children's Hospital.

Assistant Copley Fire Chief Keith Moore said the manufacturer, 3M, recommended the ether be allowed to burn itself out, rather than trying to douse it with water, and that's what his department did. There was minimal damage to the building.

Copley police aevacuated about 50 children from the Kids Academy day-care center to Copley High school.
---
---
---
Stories with Recent Comments