Loading...


Ohio



Monday, August 12, 2013




First test of Ohio's anti-human trafficking law




Julie Hatfield, a victim of human trafficking, had her record expunged of prostitution charges under the law


by WKSU's KABIR BHATIA


Reporter
Kabir Bhatia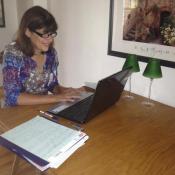 Belinda Wing of the Summit County Collaborative Against Human Trafficking spends much of her time scanning websites, deciphering coded ads that offer kids for sale in Northeast Ohio
Courtesy of K. Bhatia
Download (WKSU Only)
In The Region:
Human trafficking victims can have their records expunged under an Ohio law passed last year. The first test of that law came on Friday. WKSU's Kabir Bhatia has more on what advocates say that means for the survivors of the burgeoning trade in human beings.
"At one time, the State of Ohio had one of the worst records for human trafficking laws. Within the last three years, our ratings have increased toward the top."

That's Belinda Wing of the Summit County Collaborative Against Human Trafficking. The mom of two college students spends much of her time scanning websites, deciphering coded ads that offer kids for sale in Northeast Ohio.

She got involved several years ago when, working for the East Ohio Conference of the United Methodist Church, she had to track various bills in the Statehouse. Human trafficking legislation was part of that mix, and now, she credits House Bill 262 with drawing together Gov. Kasich, law enforcement, the attorney general's office and legislators to address the estimated 100,000 people trafficked each year in the U.S.

A hotbed for trafficking
Wing says many of the victims cross right through the Buckeye State due to our maze of highways. But Ohio had no special way to deal with the victims before the new law.

"The young girls would be picked up regardless of how old they were, and charged with prostitution. 'Traffickers,' – that word never existed in the legal system. There was never a discussion of who was making the money off of this. It's not her. And then, the johns or the buyers would just walk away on misdemeanors if they were ever charged at all."

Stalled in the legislature
Initially, the bill stalled over concern in the Statehouse about how much it would cost for medical and psychological services for young girls rescued from the streets.

Wing credits Gov. Kasich with taking an interest in the bill and enlisting Medicare to provide services. With that ironed out, it passed unanimously.

Testing the new law
Eligibility for those services depends on a survivor's criminal record. The first test of the new law involved Julie Hatfield, who was rescued in Columbus. She told a Franklin County judge a gang of dealers used drugs to control her moves since she arrived in central Ohio. She has no record before that time, and no record in the five years since. Now she has no record of prostitution, period. Wing says that would not have been possible before.

"Part of this business is that the girls get arrested and charged. What this does it allows, case-by-case, to go into a court and go through a hearing process. The evidence is introduced. And a judge will rule and if it's expunged for anyone 18 or older. For minors, it's automatically expunged. Then they can apply for compensation."

Looking ahead
But the law is not perfect because, "all you're expunging is the prostitution charges. If you're still holding convictions on drugs or physical abuse, that will stay."

Wing says drug use is one of the ways victims are controlled.

"Because this is so new, I think we will start seeing tweaks. We have found out in the last few years that drugs and alcohol are directly associated with prostitution and human trafficking."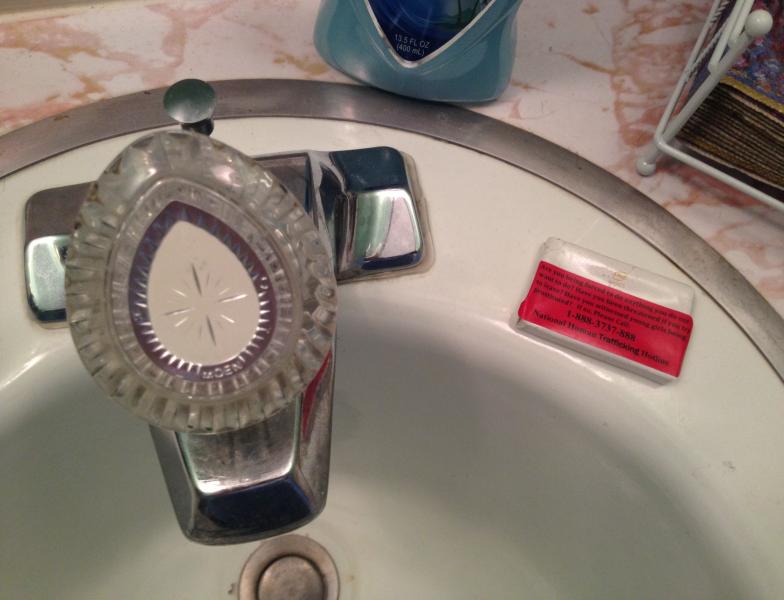 Wing recently spearheaded the SOAP project, which visited dozens of local hotels and dropped off bars of soap bearing the number of the Human Trafficking hotline, which is (888) 373-7888.

In all, advocates like Wing estimate as many as 1,000 people are at risk to be trafficked in Ohio. And she's careful to note it is human trafficking, and not just young girls, since the number of young boys being kidnapped is on the rise. She hopes Ohio's law, which also makes provisions for victims to sue for damages, will continue expanding from sex trafficking to labor trafficking.
---
---
---
Stories with Recent Comments