Loading...


Economy and Business



Monday, August 12, 2013




United Steelworkers rubber workers divide in contract approval




Bridgestone-Firestone workers approve contract, while BF Goodrich rejects; Goodyear is an unknown until next week




Story by

LYNDSEY SCHLEY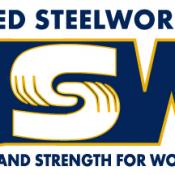 Union workers at Bridgestone-Firestone accepted a contract, while BF Goodrich declined. Goodyear will announce it's decision Aug. 22.
Courtesy of United Steel Workers
Download (WKSU Only)
In The Region:
United Steelworkers have approved a four-year contract with Bridgestone-Firestone, while workers at BF Goodrich have rejected a similar package. The Bridgestone-Firestone workers will get better wages and pension benefits. Ohio Northern University' law school Dean Rick Bales says in some sectors, labor is getting stronger than it was during the worst of the recession. But Bales says union participation has been declining since the 50' and the recession has further reduced participation in the private sector.
"I think the real big question is to what extent is the private sector union-density rate going to rebound now that we're coming out of the recession or has that become a permanent feature of the American labor landscape?" Bales says. "I don't have a definitive answer to that."
USW leadership has recommended approval of a third contract, with Goodyear. It will announce the results of a rank and file vote Aug. 22.
---
---
Stories with Recent Comments