Loading...


Government and Politics



Monday, August 12, 2013




Ohio Attorney General Mike DeWine rejects medical marijuana ballot petition




DeWine says petition summary is untruthful




Story by

LYNDSEY SCHLEY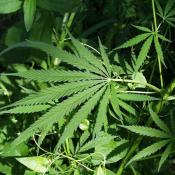 Mike DeWine's office rejected a ballot referendum to legalize medical use of marijuana.
Courtesy of United States Fish and Wildlife Service
Download (WKSU Only)
In The Region:
The Ohio Attorney General's office has rejected a petition to legalize medicinal marijuana use. Mike DeWine's office rejected the ballot petition because it could not certify the summary for the petition as "fair and truthful." The office says the summary omits certain parts of the proposed law, such as the legal definition of what is considered under the influence of cannabis.
---
---
Stories with Recent Comments