The new director Mark Masuoka came to Akron just as the Knight Foundation awarded the museum a $750,000 grant. He says that will help them look at programming in the future. But the foundation also wants them to rethink the very role of the museum.
"Museums have finally come to realize if they don't really make the case to the people who live in the community about what the role of that museum is in the community and how is it making their lives better and how is it contributing to the quality of life of everyone who lives and visits the museum then the question of relevancy comes up fairly quickly."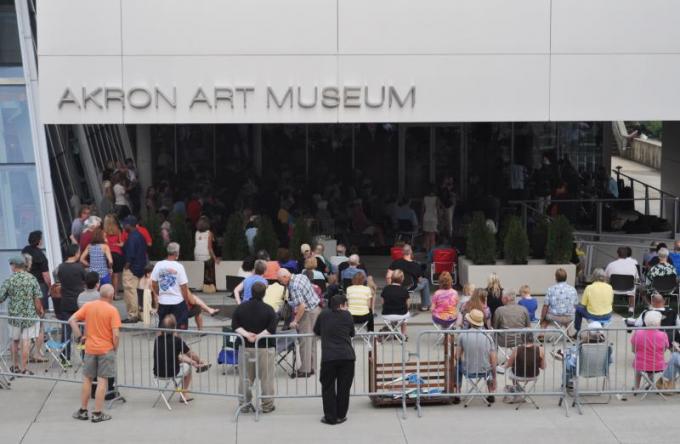 Flash mob
Masuoka talks about expanding the role of the museum to beyond the walls.
"When does art museum meets flash mob? And we have'll have such great communication with our members that we can get hundreds of people to show up at a pre-existing activity on behalf of the art museum. Really show to the community the support we already have."
The Honolulu native doesn't have the curatorial background that most directors have. Masuoka began as a sculptor and then a gallery owner. His interest is contemporary art, which he says best reflects our current culture. And like a gallery owner, he enjoys working with artists to develop and implement projects, even outside the museum.
"I love the idea that you can take this relationship you have with an artist from beginning to end.
To help market that artist?
"I think it can be seen as that. Getting the word out is definitely part of the process for the museum. It's based on communication but it's also sharing our excitement about the artist."

The next big thing
Art museums generally attract the most visitors with the hits – well known artists, even if their works are not clearly understood. Akron's collection ranges from 1850 to present day but Masuoka would like the Akron Art Museum to work with what's on the cutting edge.
"Isn't it for us as an art museum to be on that leading edge and not only reflect what's happening now but reflect what's going to happen in the future? Offering people something maybe before it becomes the next hot thing."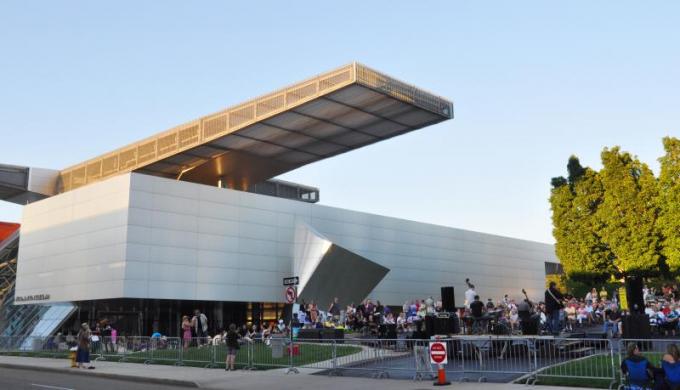 Please touch
Masuoka is concerned that people are intimidated about walking into museums with their hushed atmosphere and signs telling you what you are forbidden from doing.
"There is no wrong way to walk into an art museum."
One change he's considering is allowing people to snap phone photos. On a grander scale, Masuoka would like to meet with all the regional art museum directors and talk about what they do for the state.
One activity citizens can weigh in on is the museum's new Rogers sculpture garden, which is just entering the planning stages.