Loading...


Environment



Thursday, August 15, 2013




No public hearing for Davis Besse equipment change-out




A planned upgrade of some of the plant's essential power generating equipment will not be delayed, for now.


by WKSU's TIM RUDELL


Reporter
Tim Rudell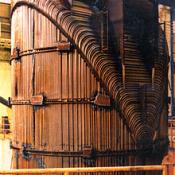 Early design of a steam generator for a nuclear power plant.
Courtesy of Wikipedia
Download (WKSU Only)
In The Region:
A Nuclear Regulatory Commission board says it won't call for a public hearing on a plan to replace massive heat exchangers at the Davis Besse nuclear power plant west of Sandusky. WKSU's Tim Rudell reports.
Nuclear opponents wanted to ask questions
Four environmental groups jointly asked the Atomic Safety and Licensing Board for a hearing on whether replacing what are called steam generators at Davis-Besse would be dangerous. Plant owner First Energy wants to change out the units in 2014.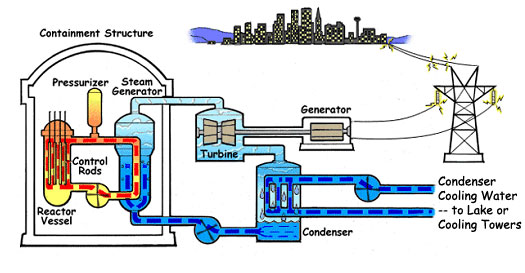 The 550-ton devices use the heat of the plant's nuclear reaction to create high pressure steam that then drives electricity generating turbines to produce the plant's power output.
Procedural issue
The Safety and Licensing Board said it deals with license modifications and the Davis-Besse plan doesn't require any, so it has no grounds to call a hearing.
First Energy's Jennifer Young says the new steam-generating heat exchangers are not greatly different from the old ones. "Over the course of time technologies evolve and we know more about the materials we use to build such components so the material is upgraded a bit, but the design itself is not changed."

Appeal
Beyond Nuclear, Citizens' Environmental Alliance of Southwestern Ontario, Don't Waste Michigan, and the Ohio Sierra Club, the four agencies that asked for the hearing have until September 6th to appeal the Licensing Board's decision to the Director of the NRC.
---
---
---
Stories with Recent Comments