Loading...


Government and Politics



Sunday, August 18, 2013




Ohio Attorney General warns against back-to-school scams




New internet scams are out their but some still use old methods




by WKSU's STATEHOUSE CORRESPONDENT JO INGLES



Reporter
Jo Ingles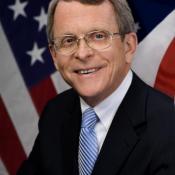 Attorney general Mike DeWine says to be aware of back-to-school scams.
Courtesy of Ohio Attorney General's Office
Download (WKSU Only)
In The Region:
With the first day of school around the corner, Ohio Attorney General Mike DeWine is warning parents of internet scams in which clicking on links or attachments will download malicious software to your computer. But he says old-fashioned telephone scams are still out there, too.
"They call you up and say you've won this grant, you've won this scholarship but you have to send us money in order to get it," DeWine says. "It's processing fees or something. You know these are just scams. And the average loss that we have reported to our office is a thousand dollars."
DeWine says some scammers promise books or computers but never deliver them. He also warns Ohioans to not give out their personal information such as social security numbers of bank accounts.
---
---
---
Stories with Recent Comments