Councilman Reed says he's disappointed by the verdict, but credits his attorneys, the judge and the jury with being professional and fair during the three-day trial. He was pulled over by Cleveland police early last March 5 for traffic violations and arrested after failing field sobriety tests. Reed now faces a Sept. 10th primary against three people trying to oust him from Ward 2. Meanwhile, he says he'll continue to work.
Let the voters decide
"I come to 601 Lakeside to work, and I'll continue to work. And then, every four years, you go back out to the constituents and they decide whether your public persona or your private persona hinders your ability to work on their behalf.
"There'll be a primary election in September and a general election in November and the voters will decide if I have the ability to work on their behalf."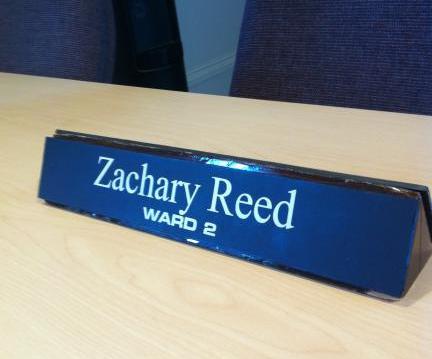 Reed said he never took the stand during his trial because he thought he didn't need to.

"I believe my lawyers did a very good job of saying, that at the end of the day, 'My client had two beers, and we don't believe those two beers took him over the point where he couldn't drive his car.'
"What more could I have done? Was I going to convince the eight jury members that that's what happened? ... All the evidence was there. It came from the receipts that I had two beers and witnesses came in and said I had two beers. So, I think if I'd taken the stand, all I would have done is put a stamp of approval on the fact that I had two beers.
"Did those beers put me in a position where I couldn't drive? The jury believed they did."
Reed could lose his council seat if he goes to jail

Candidates for Cleveland City Council Ward 2 in the Sept. 5 primary:
Marcus Henley
Stan T. Owens
Zack Reed
Rodney White
Reed is scheduled to be sentenced Sept. 5. He could receive up to six months in jail and lose his driver's license for five years. City Council can eject a member who misses 10 consecutive regularly scheduled meetings. After Reed's second DUI conviction in 2008, a majority of council voted to let him stay if he sought treatment for his drinking, which he did.

Reed's third DUI is a misdemeanor. But if he had received three DUI's within six years, it would have been a felony, and he would automatically lose his council seat.

Reaction from council
In a written statement, Council President Martin Sweeney called on Reed to resign, a position Sweeney took the past as well.
Statement from Council President Martin Sweeney:
"Councilman Reed is dealing with his own reality. I have asked him in the past to resign and my position has not changed. Council is focused on working with Mayor Jackson's administration in moving the city of Cleveland forward."


But council's senior member, Mike Polensek, is taking a softer stand on Reed's situation. Polensek believes, for now, the election should decide Reed's fate.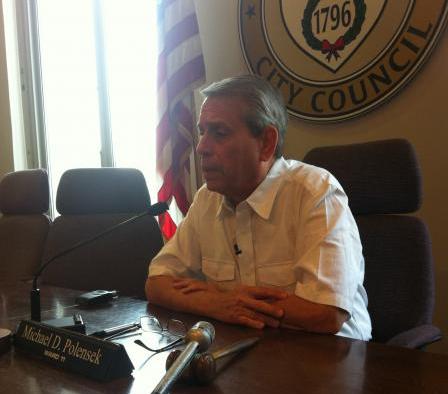 "As a senior member of this body, it's not up to me to dictate to the people of this community who represents them. ... We're weeks away from an election, so I'm not about to do anything or recommend the body do anything because an election is just around the corner. If it wasn't, it would be a different story. But let the people of his community decide in the election."
Polensek calls Reed a good council member, and says he's saddened by the DUI and hopes Reed gets treatment for his drinking.

During Reed's tria,l arresting officers said he smelled strongly of alcohol and had slurred speech. Defense witnesses told the jury Reed did not smell of alcohol and that he was steady on his feet. Reed says he refused a breathalyzer test because he believed Listerine mouthwash he had used would register a false positive. He also refused blood and urine tests.