The plant was built to turn garbage into energy, a pretty progressive idea, thought a then-23-year-old councilman named Don Plusquellic
Looking back, the now-Mayor Plusquellic says, "It has been both good and bad for the city in terms of what we thought: both state-of-the-art, cutting edge."
The first big problem occurred in 1984, when an explosion killed three workers. Ten years later, the U.S. EPA told the city that burning garbage was sending mercury and dioxins into the air. So Akron stopped burning trash there in 1995.

Today's operator, Akron Energy Systems, says it now burns a mix of wood waste, tire-derived fuel (TDF), low-sulfur coal, and natural gas.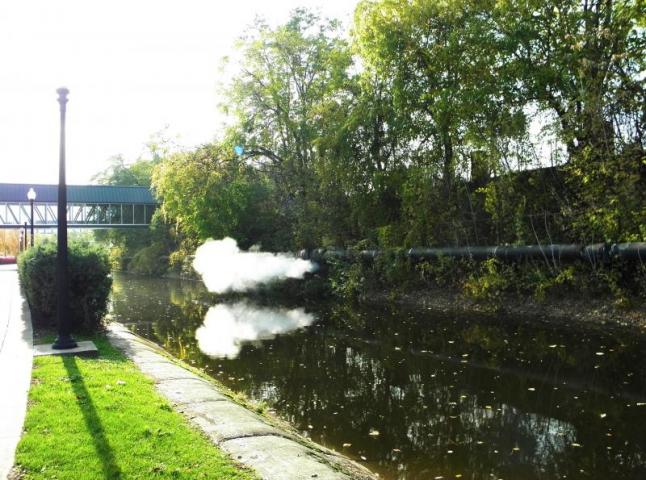 Why the hospital?
But it needs to be updated, and to do that, Plusquellic wants to donate the plant to Akron Children's Hospital, one of its biggest customers. Hospital President Bill Considine says he will, in turn, look to sell it to a private owner-operator.
"We'll work with the city, we'll work with the operators there; we'll work with the other users to come up with a transfer plan during this period of time. You know, our area of expertise is not to be an owner or operator of a steam plant."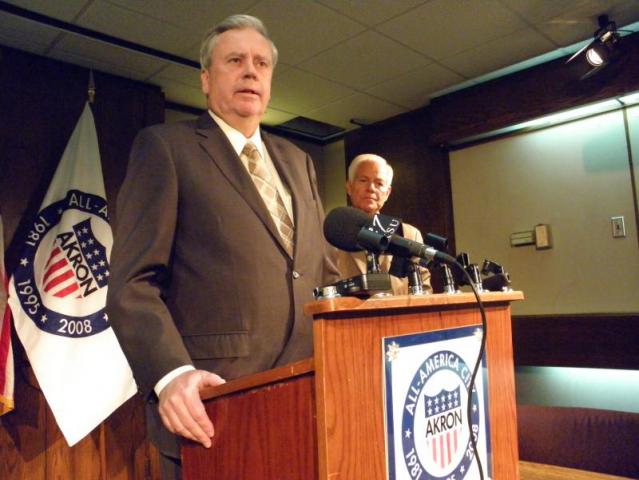 Plusquellic suggests that the hospital could form a separate entity that retains ownership under a long-term lease or could sell the plant outright. If it cannot find a suitable operator, the hospital can refuse the donation.

Voters have a say
The transfer is a legal maneuver that voters will have to approve in November. And the mayor thinks that will go over better with voters than having the city sell it to a private company.

"If Bill Considine and the staff and the board of Akron Children's Hospital is in favor of something, they'll probably figure it's good for the community."

Plusquellic says the transfer is also a commitment to any potential buyer that major customers like Children's Hospital will stay on board. Tim Stover, the CEP of another big customer, Akron General Medical Center, also is expressing support for the project."



History of the Akron Recycle Energy Systems plant:

Ohio Edison begins serving 12 downtown buildings with steam generated at its Beech Street plant in 1927.
By 1947, Edison has added an electric substation at Beech Street and four more boilers. This same year, Edison invests $475,000 to increase capacity by almost a third.
By 1953, the Downtown steam plant has 531 customers. A decade later, 375 buildings are being served.
The City of Akron builds a Recycle Energy System in the 1970's to burn trash and garbage from Summit County customers to produce steam. In 1978, Ohio Edison gives the City its Beech Street Steam Plant.
After 1979, the City employs operators to manage the RES plant.
December 1984, three workers die in one of several explosions at the plant caused by loads of chemical saturated sawdust trucked from New Jersey.
In addition to steam, the city develops a chilled water system for summer cooling of downtown buildings.
By 1994, the city of Akron has invested $100 million in cutting-edge technology to make the RES plant work. Without the cooperation of trash customers in the county, insufficient fuel is being generated to allow the plant to operate efficiently.
In October 1994, after the EPA identifies the plant as a source of dioxin in the air, Mayor Plusquellic shutters the recycle operation, rather than invest an additional $30 million to eliminate the dioxins.
In 1995, the City of Akron enters into a lease with Akron Thermal, a limited partnership, to supply steam and hot and chilled water to downtown buildings.
The RES plant is now operated by Akron Energy Systems, which has expressed interest in purchasing it.
SOURCE: City of Akron