The Cleveland Museum of Art and the J. Paul Getty Museum in California struck a deal years ago with art officials in Sicily to create a show featuring Greek and Roman art dating back to the 5th century B.C.

The show with some 150 works was on display at the Getty Villa in Malibu and CMA Director David Franklin thought it would be coming to Cleveland this September.
"However, for political and economic reasons, Sicily passed a law last June that any art object that leaves the island is subject to a loan fee and this was not part of our original understanding."
Franklin balked and eventually canceled the show July 11 rather than pay what would amount to hundreds of thousands of dollars. Franklin says filing a legal challenge was not considered because Cleveland had no real contract.
"The art world really works very much on ethics and gentlemen's agreements in these cases."
An alternative deal
What Franklin agreed to do was loan the Cleveland museum's prized Caravaggio painting, "The Crucifixion of St. Andrew" -- one of his personal favorites.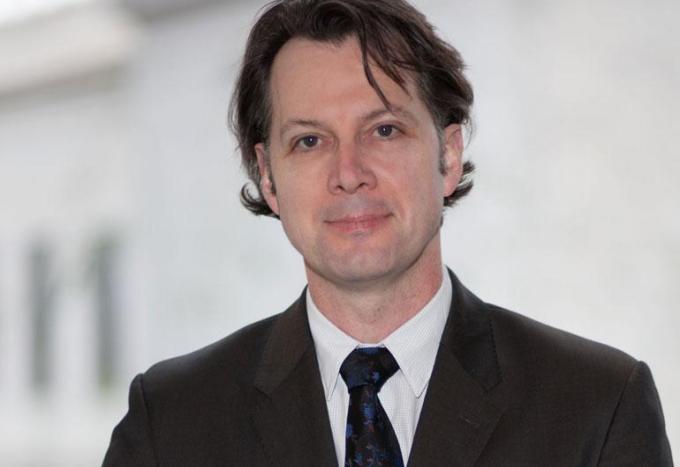 "Our Caravaggio, this great baroque painter who had worked in Sicily, so they were very excited to learn of that. That's what really broke the ice."
The Caravggio is being restored now so it will be something special when it returns to Italy.

"We're very flattered that we'll be able to bring an exhibition back to Sicily, and I think this will start a beautiful friendship."
Political pressure
The case drew attention from around the world. Officials in Washington and Rome were pressuring the largely independent Sicilian officials to lend the art but they refused.
"It's the art world, but it does become very much about diplomacy," says Franklin. "A lot of people are involved; a lot's at stake here. But in the end it was the Caravaggio that broke the deadlock so art prevailed."
While Franklin almost had a disaster on his hands, he is sympathetic to countries like Italy, Greece, Egypt and Spain for the difficult straits their economies are in.
And he acknolwedges the international attention this dispute has received may not hurt at the box office.
"See the exhibition that was not supposed to be here and see what the fuss was about," Franklin suggests.
The ancient Greek and Roman art is now being packed up in California. The exhibition opens in Cleveland September 29.