After the shuffleboard, swimming, running, ping-pong and other contests were won or lost, the senior athletes headed out to see what Cleveland has to offer. Greg Harris is president and CEO for the Rock and Roll Hall of Fame and Museum. He says the Senior Games helped bump up the museum's attendance figures.
"Anecdotally, if you looked around the museum you'd see a lot more gray hair than usual," Harris says. "One of our true data points is that our attendance for July was up 10 percent from the previous July, and typically it's a very predictable number, and this year we bumped it up. and we feel that was in large part from the Senior Games."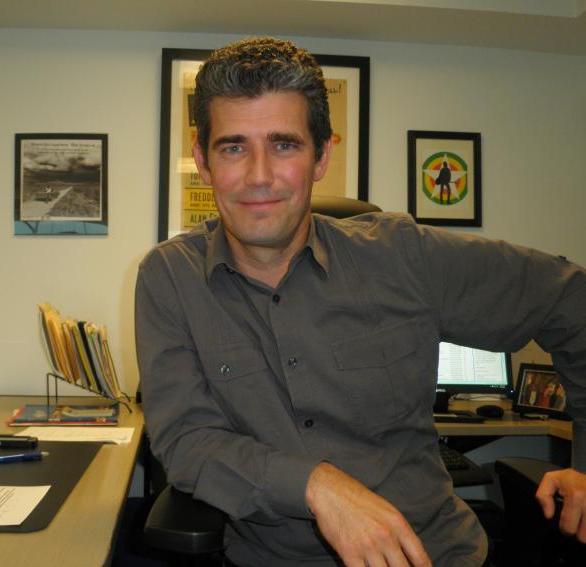 He says the increase was from roughly 55,000 visitors to about 64,000.

Teamwork is credited
Hosting big events has become a team effort in Cleveland. And Harris praised the collaboration that led up to the Senior Games.
"We work with the Downtown Cleveland Alliance, Positively Cleveland, the casino, the Medical Mart folks, actively helping, actively collaborating with each other.The next big promise is the lakefront development, and we're quite excited about that. But all of it hinges on having a critical mass of people and a critical mass of activity in downtown Cleveland."
Senior Games participants patronized downtown establishments
Foot traffic makes or breaks many businesses, especially restaurants. Katy Klinowski is operations director for Pura Vida on Public Square. She says the Senior Games made a big difference at her restaurant.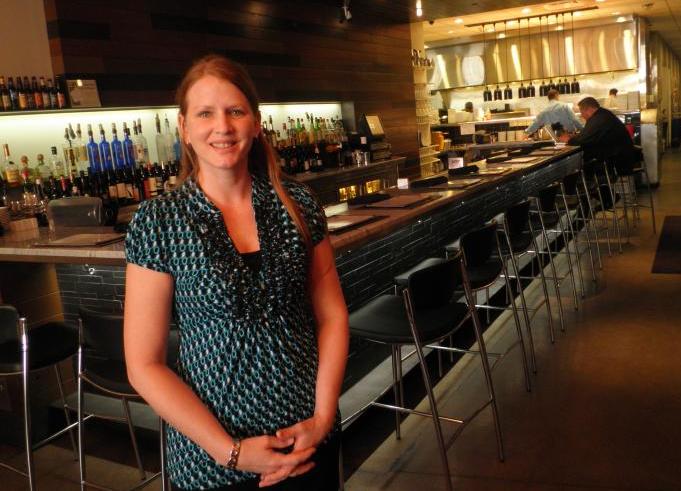 "Especially during our slower nights during the week, you knew it was senior couples who were from all over and they were wonderful and they really wanted to tell their story. ... We met a woman who 87-year-old and on a basketball team. It was amazing and inspiring, and the extra business doesn't hurt either."

She says the uptick in business started the Friday night before the games began and continued until the day the games ended. "We probably had an additional 20, 30, (or) even more guests each night just from the Senior Games."
Street vendors also got a taste of the action
The Senior Games also meant more business for smaller scale food operations. Bob Zingally runs a hot dog cart just down the street from the convention center.
"Way up, like 110 percent; the money was great."

He says the games had more of an impact than the shooting of the "Captain America" film downtown a few weeks earlier.

"There were so many people down here, it was nonstop ... from 8 in the morning until 5 or 6 at night, every day, 14 days straight."
A formal economic impact study on the Senior Games will be finished in few weeks. The early estimates of 30,000 visitors and $35 million spent in Cleveland are based on 11,000 athletes registering for the event, and each athlete being accompanied by an average of 1.5 other people. Then the estimates assume everybody spends about a $1,000 on food, drinks, tickets and hotels.

Though it was a two-week event, not everyone stayed in town the whole time. But George Iannacone, general manager for the DoubleTree Hotel in downtown Cleveland, says the event was good for area hotels.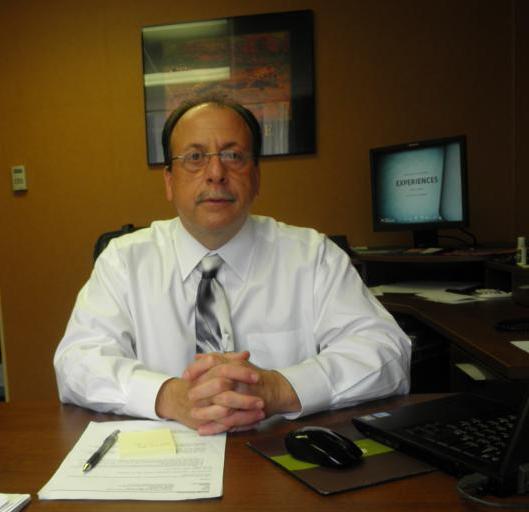 "Everybody's occupancy was pretty healthy during those two weeks. The members of the (Senior) Games used our restaurants, used our bars, downtown restaurants were very busy, taxis were busy. What they did for the city and getting us really ready for the future was tremendous."
Senior Games were a dress rehearsal for big events in the future

The future includes more big events. Iannacone and other business people are looking forward to next summer's international Gay Games. That event is expected to bring another 30,000 people to Cleveland and Akron, and generate $56 million. Iannacone calls this summer's Senior Games a good primer, and says some minor improvements could be made.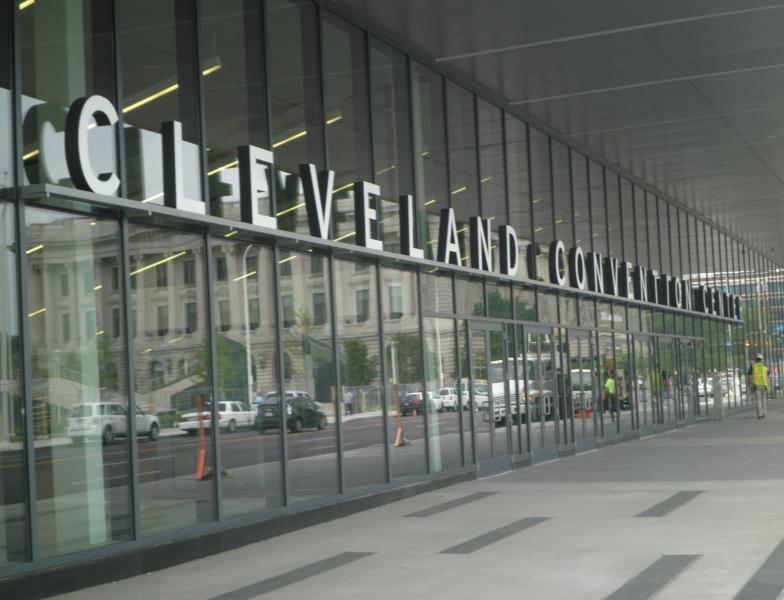 "I think the majority of it went right. Obviously, for having all the attendees coming literally from around the world, there were a lot of questions about where to go, what to do, and how we do things here.

"Maybe in the future we could spend a little more time making sure we're more prepared to answer those questions. I don't think it was a negative, I just think there was such an influx of questions, (that) at times it took a little longer to respond."
Cleveland Convention and Visitors Bureau officials expect to get all the players together soon to rehash the Senior Games efforts so the next big event is even more successful.


The national Senior Games are seen as a primer as Cleveland prepares for even bigger events such as the international Gay Games Aug. 9-16, 2014.
Here are the venues for the previous Gay Games:
1982—San Francisco, California, USA
1986—San Francisco, California, USA
1990—Vancouver, British Colombia, Canada
1994—New York City, New York, USA
1998—Amsterdam, The Netherlands
2002—Sydney, Australia
2006—Chicago, Illinois, USA
2010—Cologne, Germany