Loading...


Government and Politics



Monday, August 26, 2013




Cuyahoga is pressing forward on jail and emergency dispatch consolidation




County trying to sell municipalities on increased efficiency and cost savings


by WKSU's KEVIN NIEDERMIER


Reporter
Kevin Niedermier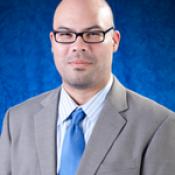 Cuyahoga County is trying to merge dozens of emergency dispatch centers and jails.
Courtesy of Cuyahoga County
Download (WKSU Only)
In The Region:
Plans to consolidate emergency dispatch centers and jails in Cuyahoga County are slowly moving forward. The county's deputy chief for justice affairs, Norberto Colon, says the effort will increase efficiency and save money. Right now, the county has 45 separate emergency dispatch centers. Only about a third of the communities that operate them are sold on consolidating into four regional units. But Colon says taking over the expensive operation of the 55 municipal jails is an easier sell.
"We're bigger, but we also do it better, especially since there are a lot of complications in the jail industry. And we just typically do it better and we can do it cheaper."
Colon says the county will have assessments of all the jails by the end of the year and will be able to show how much money they could save through a county takeover. He says the county is close to a deal to operate Cleveland's jail, and positive negotiations are underway with the city of Euclid. Colon will update the progress at tomorrow's Cuyahoga County Council meeting.
---
---
---
Stories with Recent Comments