Loading...


Education



Tuesday, August 27, 2013




Akron's newest school and its hoped for impact on test scores




Administrators, teachers and kids say everything from air conditioning to smartboards should boost performance at Otis C. Hatton school


by WKSU's KABIR BHATIA


Reporter
Kabir Bhatia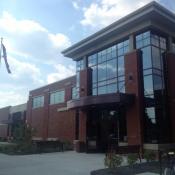 Akron's Otis C. Hatton school was built in the 1950s, named after the then-recently retired superintendent. The school is re-opening after being torn down and rebuilt on the same spot
Courtesy of K. Bhatia
Download (WKSU Only)
In The Region:
The state's new school report-card system shows many districts need to improve in many areas. For Akron, that includes getting a greater share of kids to pass standardized tests – especially math – and getting more kids to graduate after four years of high school.

The second largest district in Northeast Ohio is opening a new building tomorrow, and it has two simple features that teachers and students say will help them excel. WKSU's Kabir Bhatia reports.
Akron's Otis C. Hatton school was built in the 1950s, named after the then-recently retired superintendent. The school is re-opening after being torn down and rebuilt on the same spot.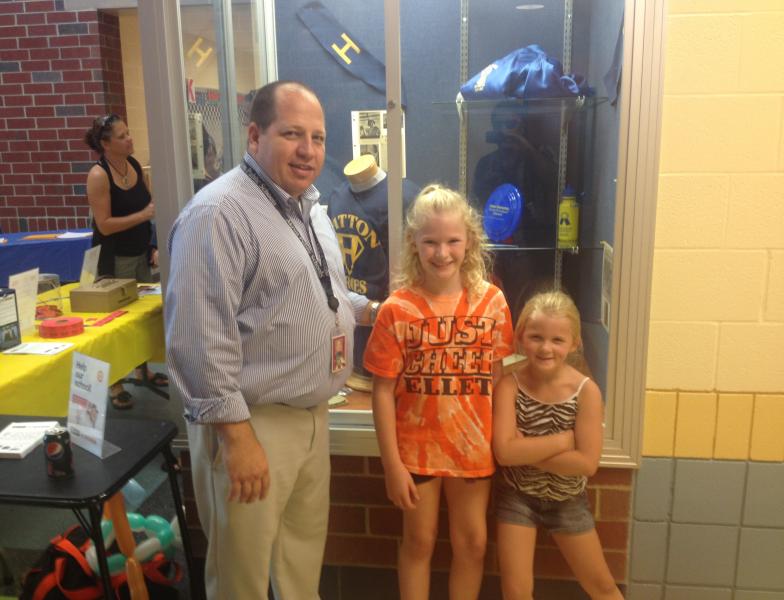 People visiting on Sunday were happy about the setup of the lockers, the big windows and the Wi-Fi. But Principal Greg Blondheim is less thrilled about the marks the system received on its recent state report card.

"It's a tough start for all of us here in Akron Public Schools. We're not where we wanted to be or where we'd like to be. We did have some gains with our gifted and talented students and our special-education population. But our overall scores aren't where we'd like them to be. So we're hoping that moving into a new facility, and kids learning in a comfortable environment – they're not sitting and sweating through the summer days or freezing in the winter months – will take that edge off the students and teachers."

Keeping cool in a new school
He's referring to the school's new HVAC system, which includes "A/C" for the first time. Teacher Felicia Cosper says the seemingly small addition of air conditioning will pay huge dividends.

"You can tell the difference when children are over-heated. They're like adults: they get sleepy, they get tired and, of course, kids get cranky. And they don't work effectively. So yes, air conditioning is huge."

And kids like fourth-grader Brooke Norman like it, too.

"I won't be obsessing over how hot I am. And I was actually quite excited for the smart board."

Smart and 'board'
Norman is referring to a large, interactive panel called a smart board, which is sort of like a 36-inch iPad. Instead of writing on the blackboard, kids can touch the screen to write with their fingers or a stylus. Principal Blondheim says that's another way to help the school excel.

"We know all of our kids are digitally active, whether it's a handheld smartphone or a video game," he says. "These interactive smart boards in the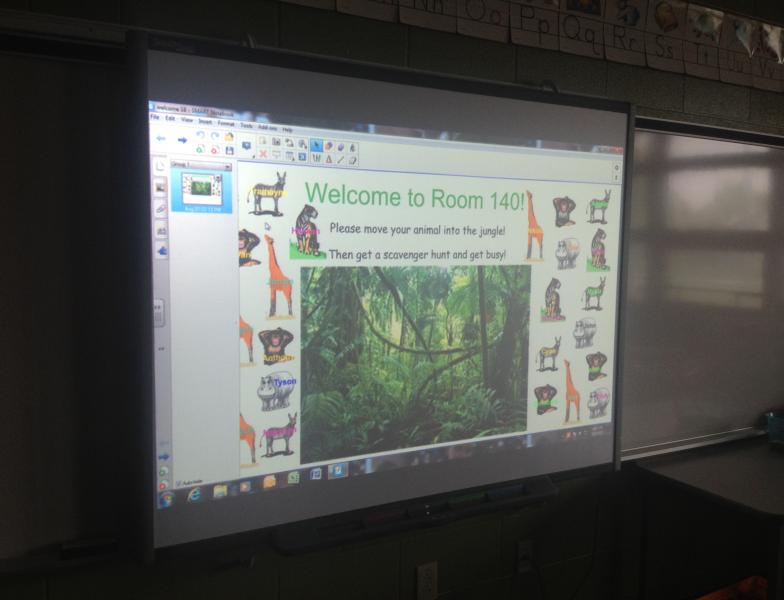 classrooms take their academic skills to a new level with something they're familiar with."

The PTA raised money for the smart boards, which can be used for interactive presentations and watching computer videos.

Reading 'allowed'
But teachers made another concession to old-fashioned reading. Marianne Hanes has been Hatton's librarian for a decade, and looks forward to using the risers installed in every classroom.

"The kids can sit there while I read them a story. I have a lot of books that are 'Choose Your Own Adventure.' For example, we had a book on the Titanic. You can be a crewmember, a wealthy passenger, or a steerage passenger. And so far, the voyages that they have taken me on, they've managed to kill me on every voyage. They even had the gall to lock me in the engine room one time. We usually read those in class, and we teach democracy because it's a group decision."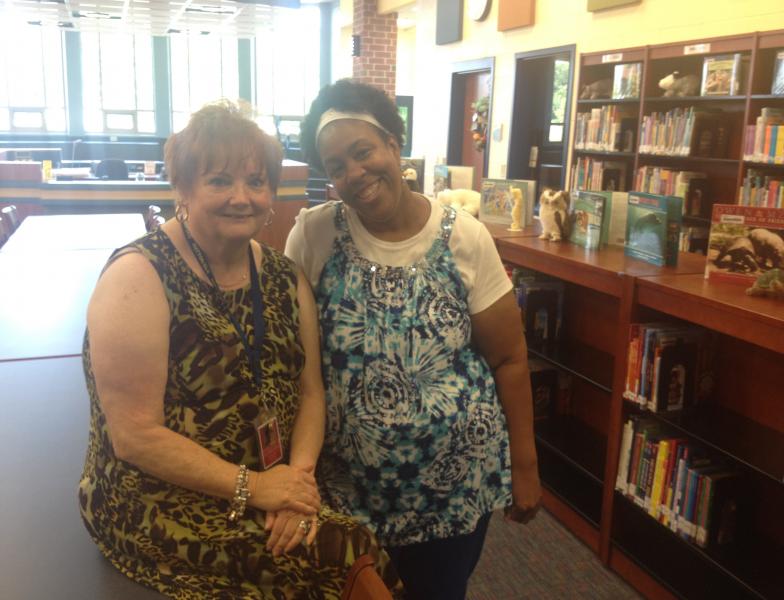 Along with these tweaks to engage and focus students, Hatton's 500-plus kindergarten through fifth-graders will be in a geothermal building that Principal Blondheim hopes will shortly get silver LEED certification. The building cost $14 million, with the money coming from a $400 million tobacco settlement and property taxes, which was matched by the district.

---
---
---
Stories with Recent Comments