The Metro Parks Ensemble doesn't need a band shell or a stage or electricity. It just sets up its chairs and music stands on the grass somewhere and suddenly people on the trails hear the melodies of say, "Oklahoma" wafting through the trees.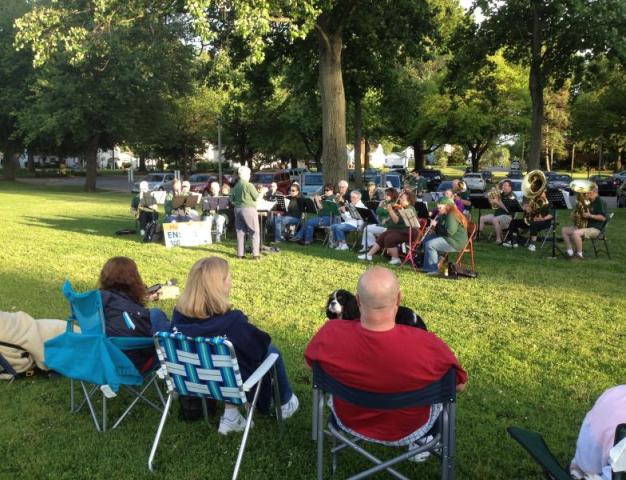 Every Tuesday evening at 7 this summer, the band has been performing patriotic, Broadway, big band, and Americana music. Karen Barnett is director of the ensemble, which has been around for about 10 years. She says it has 29 volunteer members, not all from Summit County.
"We have just gathered them up as we've gone. Right now we are sort of at our max because when we go out to a place like assisted living we don't want to be any bigger than we are."
In age, "they range from someone graduating college to about almost 80."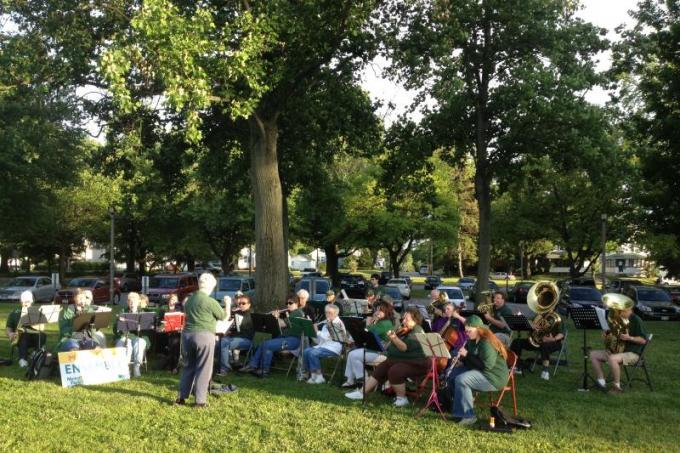 Strings as well as brass
They are called an ensemble, rather than a band, because they aren't just brass. They include stringed instruments.
One volunteer who has been showing up for almost a decade is Barb Jaggers of Munroe Falls. Jaggers says she didn't touch her clarinet after she finished college – until she found the Metro Parks Ensemble.
"This was a perfect fit. I came to the first rehearsal and I thought, 'They have no tryouts. I'll try them out.' And we sat down and about half way through rehearsal played a Sousa march and I thought, 'This is my place'."
The Summit Metro Parks Ensemble plays year round. Tonight's concert is outdoors at Goodyear Metro Park in Akron.