Loading...



From WKYC.COM / TV 3
Get the latest school closings and delays


Funding for WKSU is made possible in part through support from the following businesses and organizations.
---
For more information on how your company or organization can support WKSU, download the WKSU Media Kit.

(WKSU Media Kit


)
---

Ohio



Tuesday, August 27, 2013




Ashland University cuts tuition $10,000




Tuition costs will go down, but so will opportunities for financial aid




Story by

LAUREN SCHMOLL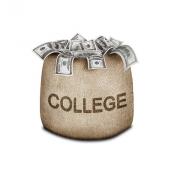 Ashland tries to attract new students by overcoming sticker shock.
Courtesy of Some rights reserved by 401(K) 2013
Download (WKSU Only)
In The Region:
Ashland University announced this week it will drop tuition rates by more than $10,000 a year. Ashland calls the plan "Tuition Reset" and says it represents a 37 percent cut in tuition cost. But with that lower cost also comes fewer opportunities for grants and scholarships. The school says it will reduce, but not eliminate, the dollar amounts of financial aid. The goal is to move from a high-tuition, high-discount model to a lower-tuition, lower-discount model. C. Todd Jones is the president of the Association of Independent Colleges and Universities of Ohio.
"The result of it is that more students become aware that the institution is an option for them. One of the barriers that independent colleges face on a regular basis is that it is not within the list of options for middle class families. And we know that's certainly not the case."
Planned tuition for the 2014-2015 school year was just more than 30-thousand dollars. The new cost is 18-thousand 9-hundred dollars.
Planned tuition for the 2014-2015 school year was just more than $30,000. The new cost is $18,900.

Muskingum College in New Concord, Ohio, made a similar cut in tuition back in 1996.
Page Options

Print this page

E-Mail this page / Send mp3

Share on Facebook
---
---
Stories with Recent Comments