Loading...


Economy and Business



Friday, August 30, 2013




Calls resume for no state sales tax Labor Day weekend




Ohio retailers are pushing back-to-school sales-tax holiday just as the state's income tax is going up




by WKSU's STATEHOUSE BUREAU CHIEF KAREN KASLER



Reporter
Karen Kasler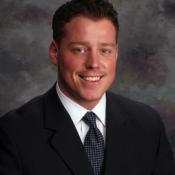 Executive Vice President and CFO Gordon Gough of The Ohio Council of Retail Merchants
Download (WKSU Only)
In The Region:
A long weekend of no sales taxes on back-to-school clothes and supplies would save Ohioans money, but Ohio's retailers say it could be a big economic benefit to the state, too. The Ohio Council of Retail Merchants commissioned a study on back-to-school shopping last year that estimated Ohio families spend an average of $700. Gordon Gough is the executive vice president of the Council on Retail Merchants and says Ohioans would have saved $78 million on those purchases, but it pays off for the state, too.
"It creates enough other retail activity where the state essentially will be left whole and the benefit would be for the consumers," Gough said. "And it's our understanding in states, I believe there are 18 other states, that have some form of sales-tax holiday, and they're seeing increased retail sales for items that are not exempt."
Gough said the average family spending $700 would have saved $40 if the state sales tax were suspended.

A sales tax holiday has been talked about in Ohio before. Retailers are launching a new push with lawmakers for a three-day sales tax holiday proposal to be in place for late summer next year. Ohio's sales tax is climbing Sunday a quarter percent, from 5.5 to 5.75 percent.
---
---
---
Stories with Recent Comments