Loading...



From WKYC.COM / TV 3
Get the latest school closings and delays


Funding for WKSU is made possible in part through support from the following businesses and organizations.
---
For more information on how your company or organization can support WKSU, download the WKSU Media Kit.

(WKSU Media Kit


)
---

Economy and Business



Tuesday, September 3, 2013




Job growth in Ohio varies widely




A Wells Fargo Economics Group report ranks Cleveland 44th out of 50, but Columbus ranks number 10 on the list




Story by

KELSEY LEYVA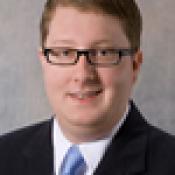 Michael Brown, a Wells Fargo economist, believes a greater focus needs to be made on matching specific skill sets to specific jobs.
Courtesy of Wells Fargo
Download (WKSU Only)
In The Region:
Jobs growth in Ohio varies widely according to a new study, with Northeast Ohio near the bottom of the list.
A recent report from Wells Fargo Economics Group ranked Cleveland at 44th for job growth out of the nation's 50 largest metropolitan areas. Columbus came in at number 10.

Wells Fargo economist Michael Brown says that although Cleveland has a strong manufacturing heritage, manufacturing no longer means more jobs.
"Even manufacturing across the state of Ohio today is very very different from say 15, 20 years ago. These are much more highly skilled professions. You have individuals with technical degrees and they're, you know, running two and three lines of production as opposed to the old historic standard sort of manufacturing framework."
Brown said the Cleveland Clinic creates a decent health care sector, but in order to see more job growth a greater focus needs to be made on matching specific skill sets to specific jobs.
According to the report, Cleveland needs an additional 60,000 jobs to break even.
Page Options

Print this page

E-Mail this page / Send mp3

Share on Facebook
---
---
Stories with Recent Comments