Loading...


Ohio



Monday, September 9, 2013




Sen. Sherrod Brown's resolution helps keep the sport in play




International Olympic Committee votes 49-46 to keep wrestling in after the 2016 games; it's the third most-successful sport for U.S. athletes


by WKSU's KABIR BHATIA


Reporter
Kabir Bhatia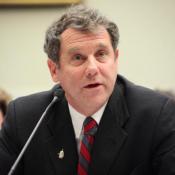 Sen. Sherrod Brown introduced a resolution urging the IOC not to eliminate wrestling, citing its historic importance. Wrestling has been part of the Olympics since the first modern-era games in 1896
Courtesy of WKSU
Download (WKSU Only)
In The Region:
The International Olympic Committee has been grappling with the idea of dropping wrestling starting in 2020. But a bill by Ohio's U.S. Sen. Sherrod Brown might have influenced which sports are going to be played in the Tokyo Summer Games. WKSU's Kabir Bhatia reports.
In February, the IOC recommended eliminating wrestling from the Summer Olympics after 2016.

A month later, Sen. Sherrod Brown introduced a resolution urging Olympics officials to drop the idea, citing wrestling's historic importance to the games. He made the announcement at a Columbus training facility with J.D. Bergman, a former OSU wrestler who is training for the 2016 games, and Lou Rosselli, an assistant OSU wrestling coach who competed in the '96 Olympics.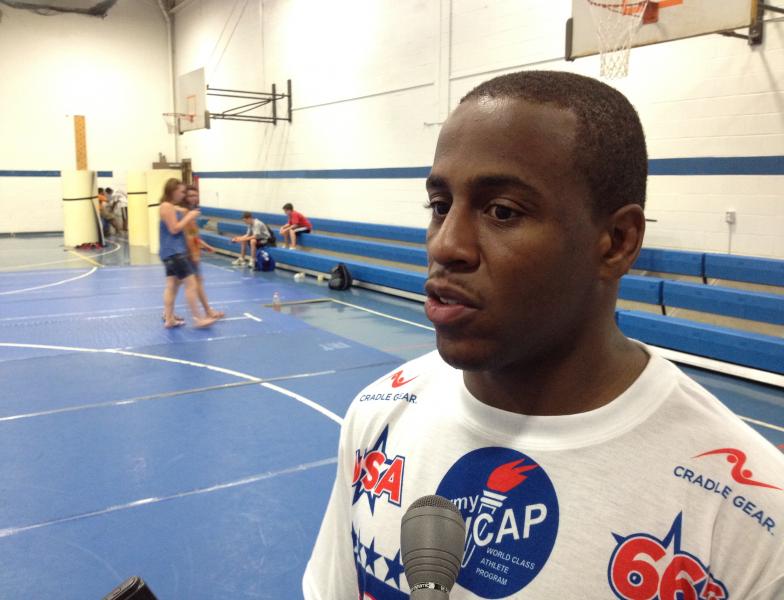 His resolution passed with bi-partisan support, and the IOC reinstated wrestling over the weekend, dropping squash and baseball-softball instead. Brown calls that excellent news for Ohio's wrestlers and fans, saying the sport teaches discipline, strength, and competitiveness.

The U.S. has won more than 120 Olympic medals for wrestling, the third-most successful summer sport. Last year, Akron's Justin Lester was part of the U.S. Greco-Roman wrestling team that competed in London.
---
---
---
Stories with Recent Comments