Loading...


Education



Monday, September 9, 2013




Univ. of Akron faculty voting on new contract




Details of tentative agreement have not been foreclosed, but it is expected to pass despite amid changes at the school


by WKSU's KABIR BHATIA


Reporter
Kabir Bhatia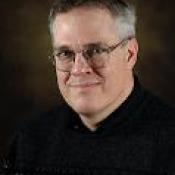 Biology professor Stephen Weeks is president of the faculty union, and says department liaisons overwhelmingly voted to ratify a new contract, which would run through June 30, 2015. The current contract expires in December.
Courtesy of Univ. of Akron
Download (WKSU Only)
In The Region:
The University of Akron's roughly 700 full-time faculty members are voting on a new contract this week, even as major changes could be coming to the school. WKSU's Kabir Bhatia reports.
Details of the contract have not been released. It would run through this school year and the next, and comes just weeks after President Luis Proenza announced his retirement.

It's also just five months after the union filed a grievance over increased workloads. But faculty union President Stephen Weeks says that's being dealt with.

"When I can talk about the details of this new contract, you'll see it's because of good relationships between the administration and the faculty union. That's a good sign."

Weeks says a near-unanimous vote by department liaisons was an encouraging sign that the contract will pass. Voting runs through this Friday the 13th at 5 p.m. If ratified, the school's board of trustees will vote next Monday, the 16th.

Ohio law does not currently consider part-time employees -- of which Akron has about 1,000 -- for collective bargaining purposes.

---
---
---
Stories with Recent Comments