Loading...


Health and Medicine



Tuesday, September 10, 2013




Virus that closed Northeast Ohio dog parks is under study




Owners told to watch for symptoms; some cases in Cincinnati and Canal Fulton have proven fatal


by WKSU's KABIR BHATIA


Reporter
Kabir Bhatia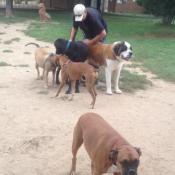 Stow's Bow Wow Beach at Silver Springs Park had many happy pups cavorting over the weekend... several owners said they hose down their dogs after a visit as a precaution
Courtesy of K. Bhatia
Download (WKSU Only)
In The Region:
Two Stark County dog parks recently closed after four canines died from a virus that's appears to be similar to one found in pigs. But vets aren't sure exactly what it is. And as WKSU's Kabir Bhatia reports, owners might not even realize the symptoms are pointing to a life-threatening illness.
It was a usual-sized crowd was at the Bow Wow Beach Dog Park in Stow over the weekend. It's one of the few in Northeast Ohio with not just greenspace, but a sandy beach and a large body of water. It's a picture of health, where the biggest concern is most likely to be, "some stomach upset if they're drinking a lot of dirty water" says Dr. Heather Raynack of Primary Pet Care in Stow.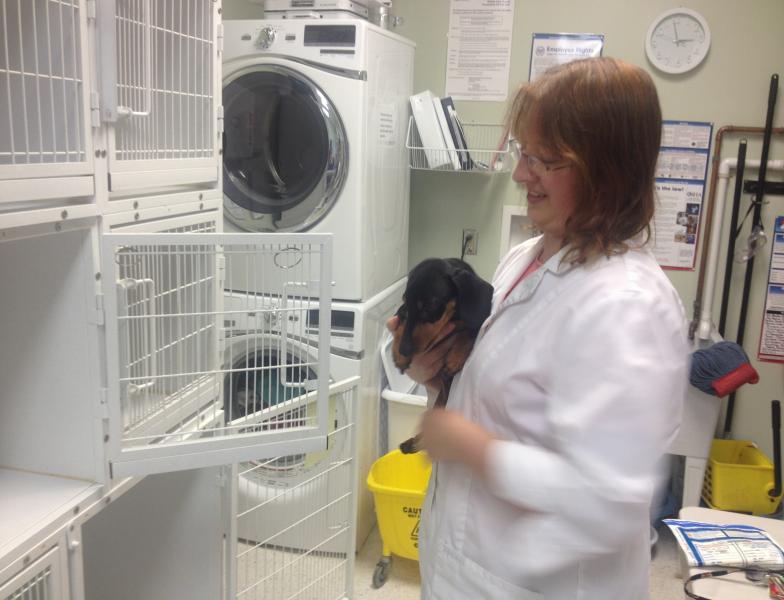 What she has not seen yet are cases of this new canine virus. She suspects it spreads through feces. One dog will step in another's droppings, then lick its paws clean.

"It starts out with bloody vomiting and diarrhea. Dogs get very sick, very quickly," she says. "Very weak. And usually, if they get very sick, they die within 48 hours."

Back at the dog park
Twelve-week-old pitbull Shadowman was walking with his owner, Rob Sanders, who knows about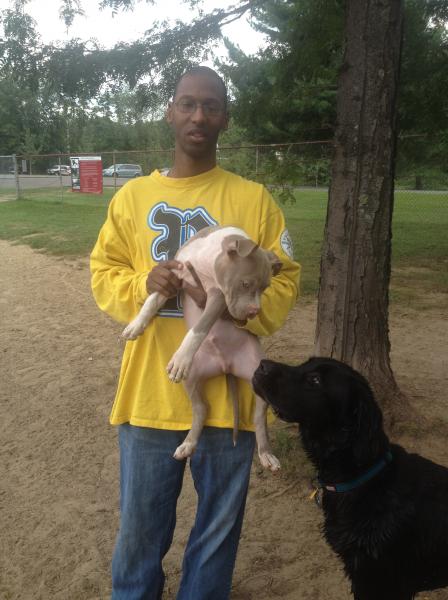 an additional symptom.

"I heard there was a virus going around and making dogs' hair fall out."

He's a vet tech and says the symptoms might be hard to spot.

"There are so many different things that cause diarrhea," he says. "We might see 10 or 20 dogs a night that have diarrhea for various reasons. Stress, allergies, sometimes they develop diarrhea from being at the clinic, stressed from being away from their owners."

And Akron resident Arienne Berentz says she might not even know to rush her dogs, Lulu and Gracie, to the vet if they had diarrhea.

"Not necessarily unless it was an ongoing thing and they weren't eating or drinking. Or behaving weirdly. And how do you tell when they're shedding a lot? Ours shed all the time."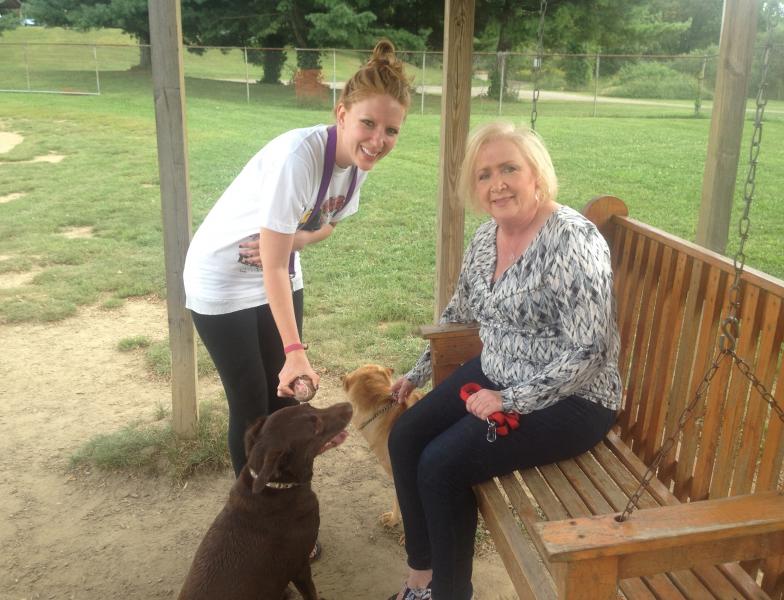 Precautions
Many of the owners say they hose down their pets after a trip to the dog park. Dr. Raynack says the new virus may only briefly be contagious.

"If it is that kind of virus, it doesn't stay in the environment very long. So probably, being at the dog parks is fairly safe. They're not sure, but they think they're only shedding virus in the first few days that they're sick. So dogs that seem healthy are probably safe."

But she cautions that little is known about the virus so far, including how it may have jumped from pigs to canines. It was first spotted in dogs in Cincinnati, then spread to Canal Fulton.

A similar virus killed several dogs in California in the spring. Last week, the Ohio Department of Agriculture sent blood samples to the University of California for comparison. That testing could take several weeks, and the Plain Township and Lawrence Township dog parks remain closed until then as a precaution.
---
---
---
Stories with Recent Comments