Loading...


Economy and Business



Tuesday, September 10, 2013




Cleveland's Innerbelt bridge among the projects awarded turnpike funding




More than half of this initial round of funding is centered in Northeast Ohio


by WKSU's KEVIN NIEDERMIER


Reporter
Kevin Niedermier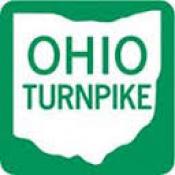 For the first time, Ohio Turnpike money is allowed to be spent on non-Turnpike road projects.
Download (WKSU Only)
In The Region:
Ohio's Turnpike and Infrastructure Commission has approved 10 highway construction projects funded through a toll increase promoted by Gov. John Kasich. Six of the projects are here in Northeast Ohio.
Part of Cleveland's second Inner Belt bridge and the city's Opportunity Corridor are sharing in a total of about $1 billion in construction money from this initial round of Turnpike funding.

The Opportunity Corridor is a stretch of highway that will connect Interstate 490 with the growing University Circle neighborhood on Cleveland's east side. Other projects include improvements to the interchange at State Route 57 and Interstate 90 in Lorain County, and widening of Interstate 271 in Summit County.

The Ohio Department of Transportation submitted 12 proposals to the Turnpike commission for consideration. To win funding, ODOT had to demonstrate that the projects would increase Turnpike use and create economic growth. The two projects rejected were a new bus route in Stark County and a railroad underpass near Toledo.

Earlier this year state lawmakers approved the funding program to jump start stalled construction projects near the toll road that cuts across northern Ohio. The financing comes from toll increases being phased in over 10 years.
---
---
---
Stories with Recent Comments