It all started with Richard Reinecker, who moved to the U.S. from Germany in 1957 with his mother. He had already become a master baker or "baeckermeister" in the old country. In Cleveland, the 27-year-old began working at Sowinski's bakery on East 82nd Street. His daughter Caroline says she and her siblings learned the business early.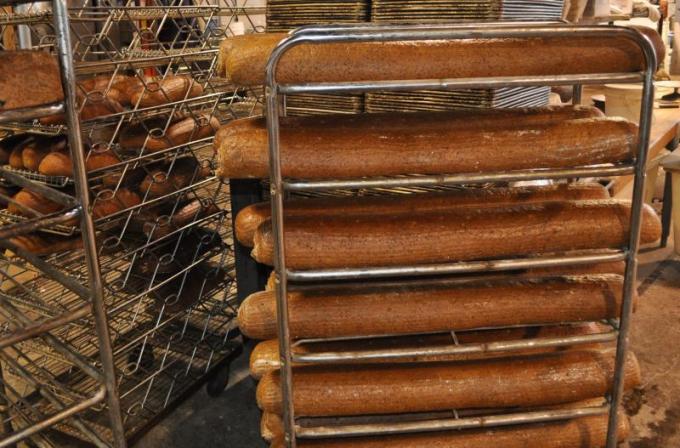 "We were in our walkers of high chairs sitting right next to mom and dad while they were making wedding cakes or baking bread and now it's the same here except we live behind the bakery instead of above it."
Reinecker bought the bakery, and in 1973 moved it to Macedonia where today, three of his five children, Rick, Caroline, and Heidi run it.
"Caroline has a degree in culinary arts, I have a degree in pastry arts and a degree in food service management, and Rick has an accounting degree."
Their father sold to local Germans and Eastern Europeans and today it's a favorite for military people and travelers who picked up a taste for the dense bread or poppy-seed and nut patica (strudel) in Europe. Rick says it's not hard to market.
"People who grew up with these products…when they see it they are excited to see it so it sells itself because you can't get it everywhere."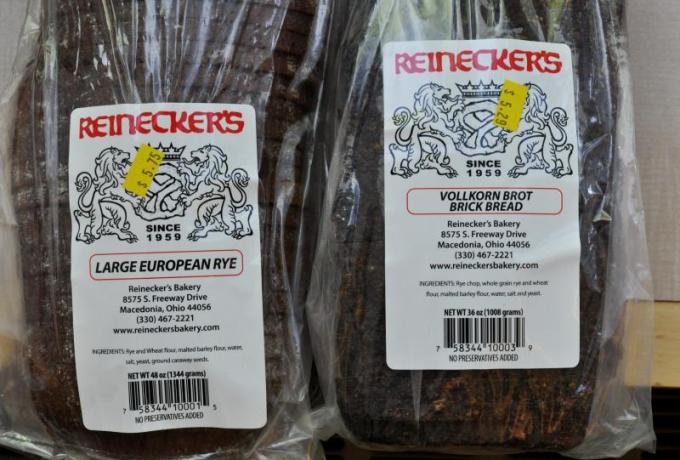 Reinecker's even Fed-exes their breads, says Heidi, to fans in other states.
"We shipped 4 nut patica to a man in Hawaii yesterday. And the man orders 4 nut patica about every six weeks."
The Reinecker children haven't messed with the recipes and they keep the old German names like "vollkorn brot" too.
Health conscious Americans may be attracted to the lack of any artificial ingredients. The rye flour they use has more protein and less gluten than the wheat flour used in American bread. The Reineckers are still using the same active culture to produce sour dough that their father used in 1959. Caroline calls the sponge and sour fermentation process a natural probiotic.
German machines and schedule

Step into their bakery and it looks like stepping into Germany. Almost all the major machines from there. Even the slicing machines are German. The ovens are Michael Wenz's MIWE brand says Heidi, "it's the same company my dad bought the original ovens from in Germany. He bought German ovens because that's what he knew. He knew Michael Wenz and he got the ovens from him.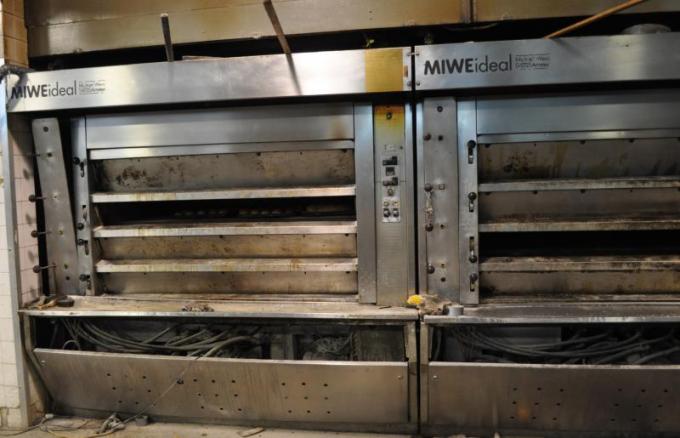 One curious sign you may see on some local bread aisles states "The Reineckers are on vacation. There will be no bread for the next two weeks."
Rick explains "my father started that when we were very young. He had 5 young children and he never got to spend time with his family so probably for 30 years or better we've been closed for two weeks in July and two weeks in January and most of our customers know that we're going to be closed at that time and they stock up before."
Their father's plan from the beginning was to sell their breads to grocery stores, and today their products are available in some 200 retail stores in the region. He died 8 years ago and their mother died last month. Rick Reinecker says they will carry on.
"We're as loyal to our customers as they have been to us so we're going to keep at it as long as we can afford to and health-wise can do it. "