Even after the one-story factory was little more than a pile of soaking and smoking brick, the smell of sulfur hung in the air. It's a smell Canton firefighters first encountered at about 2 Monday afternoon, when they were called to an abandoned factory on 20th Street NE that had housed Convoy Containers until it shut down two years ago.
The firefighters discovered vats of chemicals and called in the Stark County Hazmat team.
Hazmat's Kai Rieger says things escalated fast.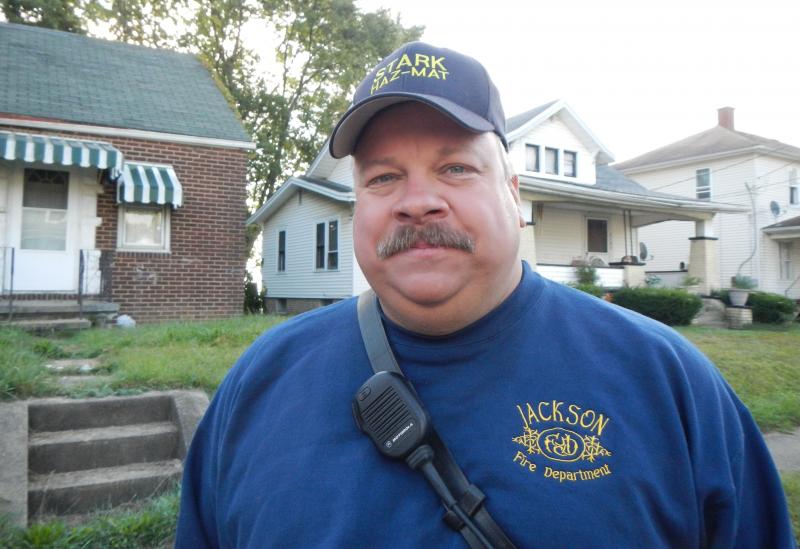 "They started out with a report of a building fire and found out it was chemical related, then that escalated into a hazmat incident then that escalated into a fire and a hazmat incident, they it got bigger from there."
At the Civic Center
Big enough to decide to evacuate a large swath of the Northeast quadrant stretching downtown. As many as 7,000 people live there, including Robert Smitherson, who was just returning from work.
"Everything was chaotic because of the cops and officers. By the time I got home, they just evacuated me. I didn't even get in the door."
Natasha Price rememberes a moment of panic as she returned home and gathered up her children and their godmother. Her daughter, Autumn, snuggles in her arms.
"She has no shoes, no socks, we have no clothes, I have no comb, no makeup."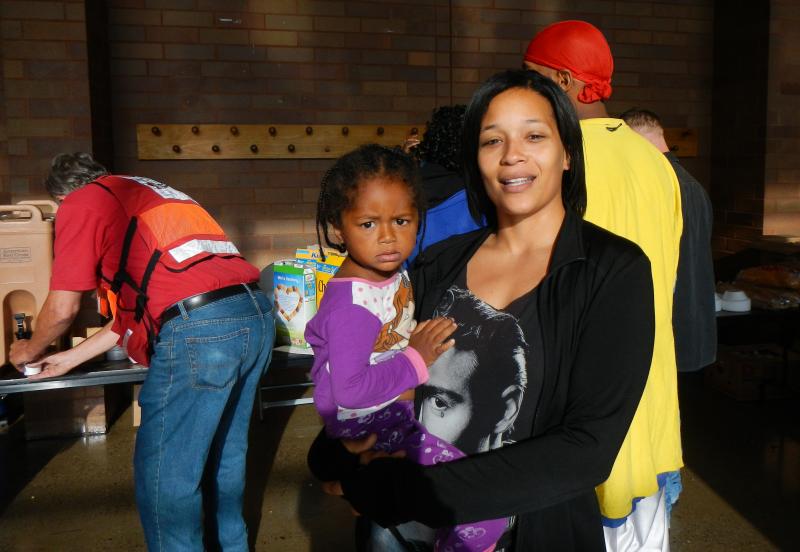 Price and Smitherson were among the 160 people who spent the night at the Red Cross shelter in the Canton Memorial Civic Center. Shelter manager Tom Mehaffie says their biggest need was "a pat on the back and information."
A Red Cross representative was stationed at the Emergency Preparedness Center passing that information along.
Changing winds and plans
Originally, Mehaffie says officials had planned to shelter people at Crenshaw Middle School. But the wind shifted. And Crenshaw and five other schools ended up being in the evacuation zone, closed until it was lifted.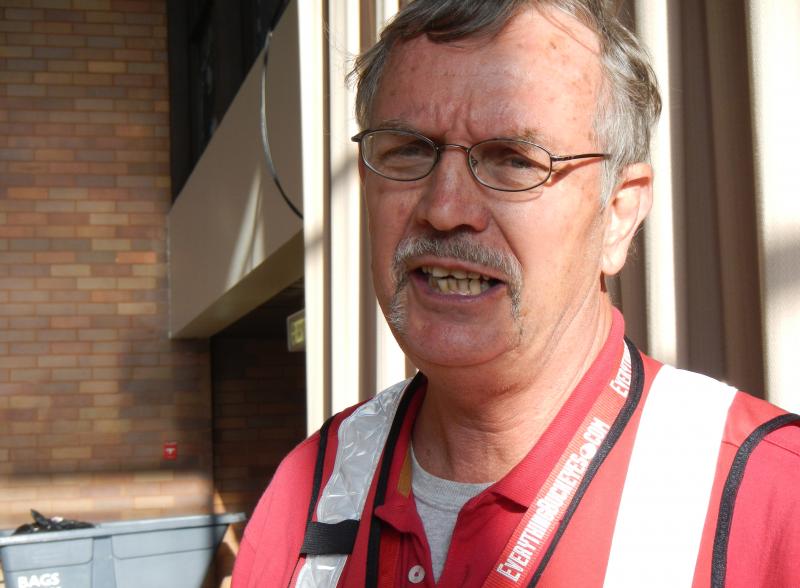 Canton Fire Division Chief John Witlatch notes that fighting the fire was tricky because the solution caused its own problems.
"You can use water on a sulfur fire, but the problem is it creates a byproduct of sulfur dioxide which is a hazardous component. So you have to put it out with water, yet it creates a gas that is not real human friendly."
Witlatch says sulfur is a pretty common product used in manufacturing, and can self-ignite, which he thinks is what happened.
Mark Adams, who monitors air pollution for the Canton Health Department, says firefighters sent a jetstream from an aerial bucket across the plume of smoke to try to keep it low. "The water will collect a good portion of it. ... And it will settle faster. Unfortunately, there was quite a bit released in the air."
What else is left behind?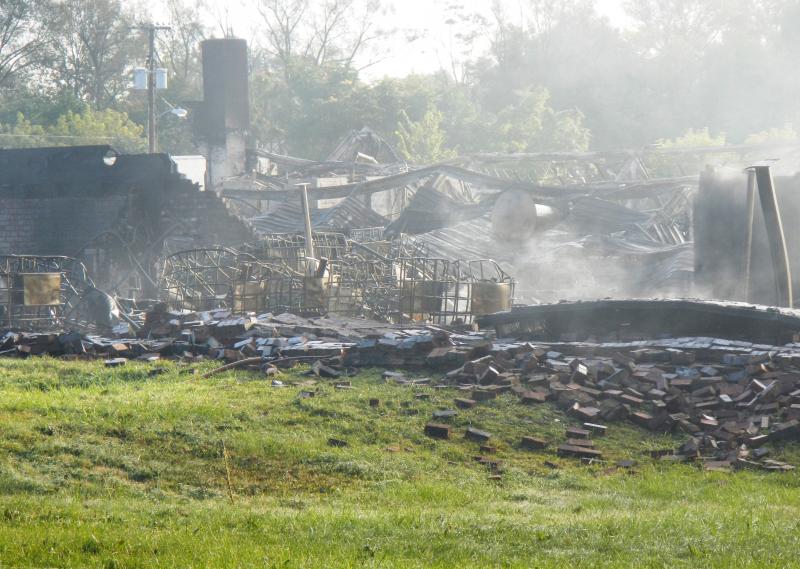 At one point, Hazmat monitors were registering 53 parts per million for sulfur dioxide near the factory, more than half what's considered a danger to health and life.
Adams' work day ended up being 27 hours long. His drive home takes him by a number of the old factories in Canton.
And "I was thinking to myself, there ... almost no way we can tell what type of chemicals some people are housing in some of these buildings. And I was going to say to myself, I guess this is why we have an industrial area. But to be honest, this may be an industrial-zoned area, but there are houses 15 feet away."
The U.S. EPA and Stark County Hazmat crews left the scene about 24 hours after the chemicals were first discovered. Canton continues its investigation continues into who owns the factory and why the vats were left behind.