Loading...



From WKYC.COM / TV 3
Get the latest school closings and delays


Funding for WKSU is made possible in part through support from the following businesses and organizations.
---
For more information on how your company or organization can support WKSU, download the WKSU Media Kit.

(WKSU Media Kit


)
---

Economy and Business



Tuesday, September 17, 2013




Ohio's median income continues to drop




Median household income is still down nearly $5,000 since 2007, a year before the recession hit




Story by

KELSEY LEYVA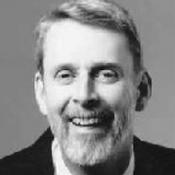 Randy Olsen, director of the Center for Human Resource Research, says that there is no strong evidence that the economy has recovered from the recession that hit in 2008.
Courtesy of Stanford University Institute for Research in the Social Sciences
Download (WKSU Only)
In The Region:
A new Census report released Tuesday says that the Ohio's median household income is nearly 5 thousand dollars less than it was in 2007, a year before the recession hit. And from 2011 to 2012, the median household income continued to go down, though only by $273. Randy Olsen is the director of the Center for Human Resource Research at Ohio State University. He says that it is unusual that the economy still hasn't recovered.
"We've had a very deep recession. Usually after a recession the economy comes back very strongly. That has not happened. There is no sign that the economy is recovering strongly. There is no evidence, that I can see, that the economy will recover strongly any time soon, so it's better to just look at the evidence and the evidence is really not terribly hopeful."

The Census study also reports that Asian and Caucasian Americans nationwide experienced an increase in median household income, while incomes of Hispanic and African Americans went down.
Page Options

Print this page

E-Mail this page / Send mp3

Share on Facebook
---
---
Stories with Recent Comments