Loading...


Government and Politics



Thursday, September 19, 2013




'Internet cafe' effort to get Ohio voters' blessing may stall out next week




Opponents, including Ohio's attorney general, say they're illegal gambling parlors; supporters say they're jobs and entertainment




by WKSU's STATEHOUSE BUREAU CHIEF KAREN KASLER



Reporter
Karen Kasler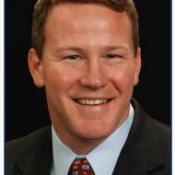 Secretary of State Jon Husted says the sweepstakes cafes still have a shot, but if they fail, the law takes effect "immediately.?
Courtesy of State of Ohio
Download (WKSU Only)
In The Region:
The gamble that internet café backers have taken to try to stop a law that effectively bans those establishments may not pay off. The supporters of the cafes, also called sweepstakes parlors, launched a petition drive to suspend the law and put it before voters. But early estimates show that they may not have the 231,000 valid signatures they need to get the law onto next year's ballot. Secretary of State Jon Husted says his office will know for sure next week. And Husted told Ohio Public Radio's Karen Kasler, if the backers are short, they'd have 10 days to gather more signatures, which would then be sent back to county boards of elections for verification.
"They will review the signatures, validate the signatures and then we will total them up and determine whether or not they have sufficient number to qualify for referendum. If they do not, then the law will go into effect … immediately."
The Committee to Protect Ohio Jobs turned in nearly 434,000 signatures earlier this month. But the Columbus Dispatch is reporting that a spot check of boards of elections in Ohio's biggest counties shows only about 40 percent of the signatures are turning out to be valid.
---
---
---
Stories with Recent Comments