In the past two years, the oil and gas industry has contributed $1.8 million to Ohio elected officials, political candidates and political parties. That's according to a study conducted by Common Cause Ohio, a liberal-leaning advocacy group.
The group says this illustrates a powerful lobbying effort to impact policies covering hydraulic fracturing, also known as fracking.
But the industry doesn't represent the top spenders in the world of Ohio lobbying. According to the annual report from the Joint Legislative Ethics Committee, that distinction goes to the Wholesale Beer and Wine Association and the Ohio Environmental Council.
So why the focus on fracking money?
A steamroller
Catherine Turcer, a policy analyst with Common Cause, says that ethics committee report may not be getting the full story because of a lack of financial disclosure requirements for lobbyists.
And while the beer and wine industry may appear to spend the most money, the most lobbied issue last year was oil and gas.
"We've had such significant changes in the policies in the last few years. This industry has come in like a steamroller."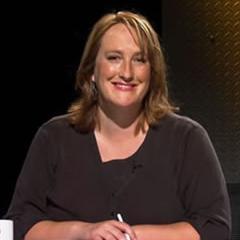 Among those on the top 25 list of officials receiving the most money from the oil and gas industry, all but one were Republican. The No. 1 recipient is Republican Rep. Dave Hall of Millersburg, who chairs the House committee that oversees most of the oil- and gas-related bills. Rounding out the top three are Republican House Speaker Bill Batchelder of Medina and Governor John Kasich.
Shared ideals
Common Cause says this money reflects power and access to lawmakers. But Tom Stewart, executive vice president with the Ohio Oil and Gas Association, says it's very simple: the industry supports policymakers who share their ideals.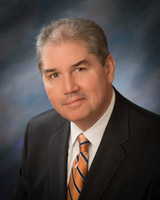 "You mean somebody should be surprised that we support the campaigns of legislators whose philosophy and support of business is in line with ours? Why would somebody expect us to support somebody who's opposed to it?"
Common Cause insists its study reflects a needed change in state lobbying laws. The group is calling on more in-depth financial disclosures, including lobbyist salaries. They say such records will make their intentions more transparent.
James Browning, regional director for Common Cause, says this information is especially important for former lawmakers turned lobbyists.
More disclosure
"If a lawmaker leaves office, then turns around and becomes a lobbyist for the natural gas industry … and they start making a six-figure salary, we have no way of tracking that right now and no way of asking questions about what is going on here."
It's a stance Stewart adamantly opposes.
"That's ridiculous. They often want lobbyists to disclose the fees they charge—it's a business—they're running a business. I would be very sympathetic to contract lobbyists who try to respectfully represent their clients and then have to disclose the competitive ends of their business. That's simply not fair."
Stewart is proud of the different facets of oil and gas uniting to support the policies they believe to be best for their industry.
As for Common Cause, they say Ohioans should have more access to information to follow the money and that requires what they call "significant" legislative changes.