Nearly two dozen failing Cleveland schools have been closed, and 13 others have been anointed as "investment schools" with enhanced curricula. The school days are longer, and corporations, universities and the community are more involved. The district is collaborating with some high-performing charter schools, something the Cleveland Teachers Union would never stand for in the past. And, there's a new working relationship between labor and management.

In the midst of it all, there's cautious optimism. During the previous two years, the district cut $114 million in costs, laying off about 560 teachers and eliminating scores of programs. But for now, the levy increase has stopped the bleeding. And Cleveland Teachers Union President David Quolke says there's a new vibe.
Teacher's union cites stability & new partnership with administration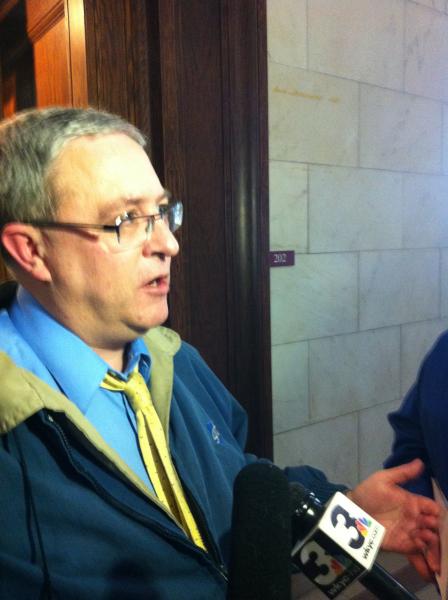 "We've become too accustomed in Cleveland for that spring annual tradition of massive layoffs and potential school closings. It was actuall, I think, a real good start to the school year to not have to go through that and have some stability." says Quolke.

The district still has "a lot of challenges; we going with investment schools. There's no real silver bullet, so it's going to take a lot of real hard work. But I've gotten out to about 20 schools so far, and I can tell you I've really sensed a smooth start to the school year: Teachers in the classrooms; kids learning. We've just got to carry this through the entire school year."
Quolke attributes the start to the community. "When the residents stepped up with more money, there is that stability factor. ... Teachers don't have go through changing schools; changing buildings. It's not going to have to be through massive layoffs. And I think that resonated in the community. We've seen groups like the United Way really step up and help us get volunteers for the schools. There was really an investment I think that's carried through from the entire community.
Specifically, he says, changes in state law allowed CEO Eric Gordon to identify the 13 "investment schools."

"Those schools have different educational programs, the staffs had to sign commitment letters for each of them. There were interview processes at those schools. ... All along, at least from the union's perspective, we've carried through the fact that you've got to really be investing in the schools."
District CEO cites a cultural and behavioral change in classrooms
The levy increase that's making the classroom changes possible expires in four years. And, district CEO Eric Gordon has told voters that they shouldn't renew it if there isn't significant improvement by then. Gordon has visited dozens of schools since classes started, and like the teachers union president, he sees substantial changes.
"I walked into Kennedy and there were no students in the hallways, none, on three floors. And that's already a cultural and behavioral difference, where often our faculty were trying to shepherd students to where they needed to be."

"Then I visited four different classrooms. ... No heads were down on the desks; nobody had just checked out, the teachers were actively engaging students in meaningful work."
He says that included lab in math class. ... The level of engagement between students and teachers is dramatically different. And I've seen it in 33 schools now."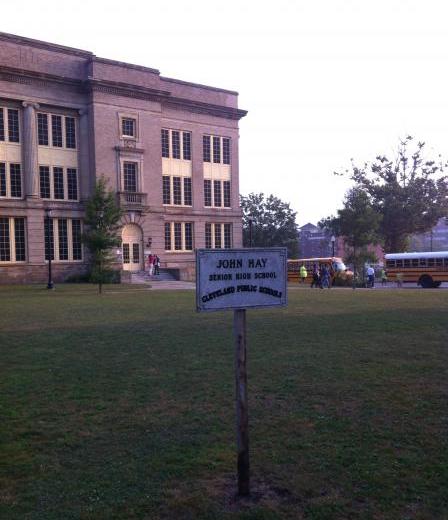 Like Quolke, Gordon says the community investment has made a key difference. "The community ... has allowed us to reduce class sizes to manageable sizes where teachers can do the work. It's tangible and you can see it.
In addition, Gordon says, "I think the fact that teachers will be rewarded for their performance and personal growth matters. ... Our evaluation system is in its second year, and ... we've been able to describe what great teaching looks like, and teachers can work intentionally toward those goals."
"I think there's also a cultural change, that we're working very hard to treat every employee as an educator, whether that be an educator bus driver, an educator security guard, an educator CEO."

Intentional messages versus unintentional
At some schools in previous years, Gordon says, "I've seen kids wandering around the halls and an adult would say, 'Where's your pass?' and the kid would say, 'I don't have one.'"

He says simply telling a kid to get a pass carried an unintentional message: "'Keep on wandering; just wander in another direction.'"
In contrast, Gordon paints a picture at Collinwood High School today, where a teacher took a wandering kid where he was supposed to be. "It's a difference in our intentionality, saying, 'In our schools, you have to come to learn.'

"There's a lot more work to be done, I'm not saying that suddently we've arrived," Gordon acknowledges. "But I'm telling you the people of our organization have really stepped up their game and are really committed to honoring the now 1,142 days until the levy expires."
Cleveland efforts being watched in education circles nationwide
Gordon says keeping the momentum going will require the community's continued support.
The University of Chicago's Urban Education Institute focuses on improving big-city schools. Director Timothy Knowles calls what's happening in Cleveland unique. He says public educators across the country are watching because there's great potential for success.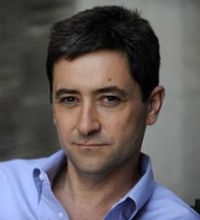 "First, that labor and management came together and said we're going to do some unusual things: We're going to agree to support charter schools; we're going to take a real run at a teacher accountability system that will add value to teachers and not just punish them.

"That partnership between the organized labor ... and the district leadership and the civic leadership is rare. And the third part of that triangle is the fact that the levy was passed and that real money was put on the table for particular reforms.

"It's early yet in Cleveland, but I do think that there's some promise that Cleveland could be a city where there really is a commitment to innovation and reform that is shared by not just one constituency, but multiple" constituencies.
Community will stay informed about school district progress
Knowles says many urban school districts are trying innovations, but none as large-scale as Cleveland's.

Tonight, Cleveland school CEO Eric Gordon will present the school board with the final plan for implementing the sweeping transformation. And tomorrow he will give his annual state of the schools address at the Cleveland City Club. Also, to keep the community informed, a district report card will go out when student report cards are issued. The first one will be delivered in mid-October.