Medicaid expansion supporters have been battling arguments against it for months. One of the main debates is over the $13 billion in federal dollars that they say Ohio could capture over seven years if expansion were in place by Jan. 1.
Jon Allison is the former chief of staff for Republican Gov. Bob Taft. He is now leading a coalition, Healthy Ohioans Work, of supporters in a petition drive to put expansion before voters if state lawmakers don't approve it. Allison says he understands conservatives who oppose expansion would rather have the state develop its own program to cover the hundreds of thousands of people who could be covered by Medicaid, but he says the reality doesn't make sense.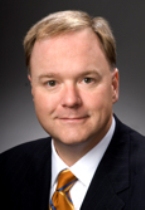 "When Ohio taxpayers, Ohio businesses are on the hook to pay federal fees and taxes to pay for the Affordable Care Act, the thought that we would leave those dollars on the table (and) instead use state tax dollars – I don't know how I could sell that to the General Assembly."
Conservatives say there is no table
Robert Alt is the president of the conservative think tank the Buckeye Institute. He's written several position papers on why he thinks Medicaid expansion is a bad idea. And he says the idea that money will be left on the table is an often-repeated fallacy.
"It's a matching funds program. There are no funds left on the table. If we don't expand Medicaid, those funds never get spent -- or quite frankly, they never get borrowed from China. It's not that they go to California. They just don't exist."
Who deserves coverage?
There's also a concern over who actually would benefit from Medicaid expansion. Alt says it would cover mostly able-bodied men.
"I find the name of your organization interesting – it's Healthy Ohioans Work. Well, part of the problem that legislators are confronting is, if we expand Medicaid, we're not allowed to put work requirements on there. And studies have shown that if we put more people on Medicaid, it will actually take people who are currently working and encourage them not to work."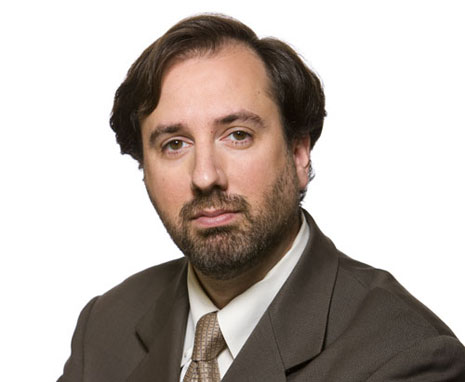 Alt says a state-created program would allow Ohio to establish work requirements for people enrolled in it – something that Medicaid won't permit.

But Allison says there are discussions of ways to include workforce development in Medicaid expansion. He also says Alt's conclusion is far-fetched.
"Respectfully, to paint this as a solution which would essentially incentivize a bunch of under-employed single adults to give up on trying to work and earn a living goes a little too far. I mean, the flip side of that is we have unemployed single adults who would benefit from this, many of whom have health issues that they're dealing with."
The voters may decide if lawmakers won't
Allison says the Healthy Ohioans Work coalition, which includes unions, religious, social services and community organizations, and hospitals and business groups, has until late December to gather voter signatures on its petitions. It plans to push ahead with its ballot issue if lawmakers don't act on Medicaid expansion by the end of the year.

Alt says he doesn't think the coalition is as monolithic as Allison suggests, and that hospitals who would profit from the expansion are the main ones pushing it.

Here's this week's "State of Ohio" televised panel with Karen Kasler, featuring Allison and Alt.
http://statenews.org/feature_page.cfm?featureID=1